Nursing Mnemonics: Tabes Dorsalis
Tabes dorsalis, also known as syphilitic myelopathy, is a slow degeneration (specifically, demyelination) of the sensory neurons that carry afferent information. The degenerating nerves are in the dorsal columns (posterior columns) of the spinal cord (the portion closest to the back of the body) and carry information that help maintain a person's sense of position (proprioception), vibration, and discriminative touch.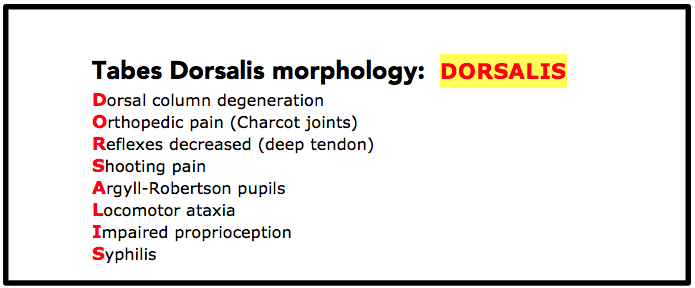 Cause: Tabes dorsalis is caused by demyelination secondary to an untreated syphilis infection.