Mouth-to-Mask Rescue Breathing
Cephalic Technique.
Apply the mask to the victim's face, using the bridge of the nose as a guide for correct position.
Place your thumbs and thenar eminence (portion of the palm at the base of the thumb) along the lateral edges of the mask.
Place the index fingers of both hands under the victim's mandible and lift the jaw into the mask as you tilt the head back. Place your remaining fingers under the angle of the jaw.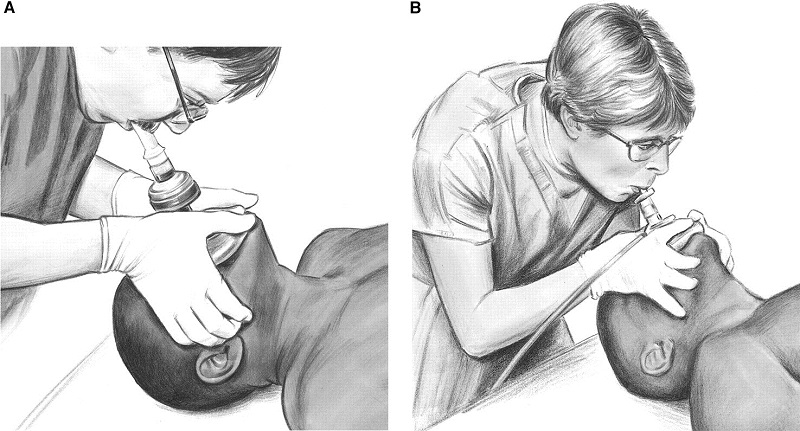 While lifting the jaw, squeeze the mask with your thumbs and thenar eminence to achieve an airtight seal (see jaw thrust).
Provide slow rescue breaths (2 seconds) while observing for chest rise.