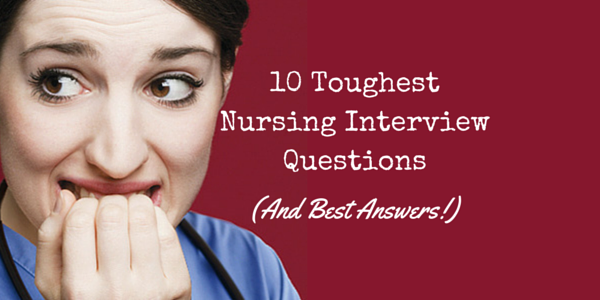 Reviewing sample nursing interview questions is the key to passing your first interview. It is better to be prepared beforehand rather than to be speechless during your interview.
Fortunately, a lot of nursing interview questions tend to be similar. Here are some of the toughest interview questions for nurses along with the best possible responses.
1. Tell me about yourself
What the interviewer wants to know: Your personality, attitude and general approach to nursing
What you should do: Prove that you have the traits of a good employee. Narrate pertinent details about your personality, professional experiences, educational attainment and career goals. Make sure to relate your response to nursing.
Additional tip: Focus on your strengths and how they help you excel as a nurse.
Example: "I'm a lively and energetic person. After a year of volunteer work in a child care facility, providing compassionate care has been my primary focus in working as a nurse. I have excellent time management skills since I juggled different patient loads and patient wellness programs at the same time. Seeing my patients get well as I provide nursing care gives me never-ending energy in this profession."