Unofficial Method: The Pearson Vue NCLEX Trick Explained
The Pearson Vue NCLEX trick is a method used by some test-takers to potentially determine their NCLEX exam results before the official results are released. However, it is important to note that this trick is not officially endorsed or guaranteed to work by Pearson Vue or the National Council of State Boards of Nursing (NCSBN). Additionally, attempting to use this trick could potentially result in being charged for an additional test, even if you have passed the exam. It is always best to wait for your official results to be released.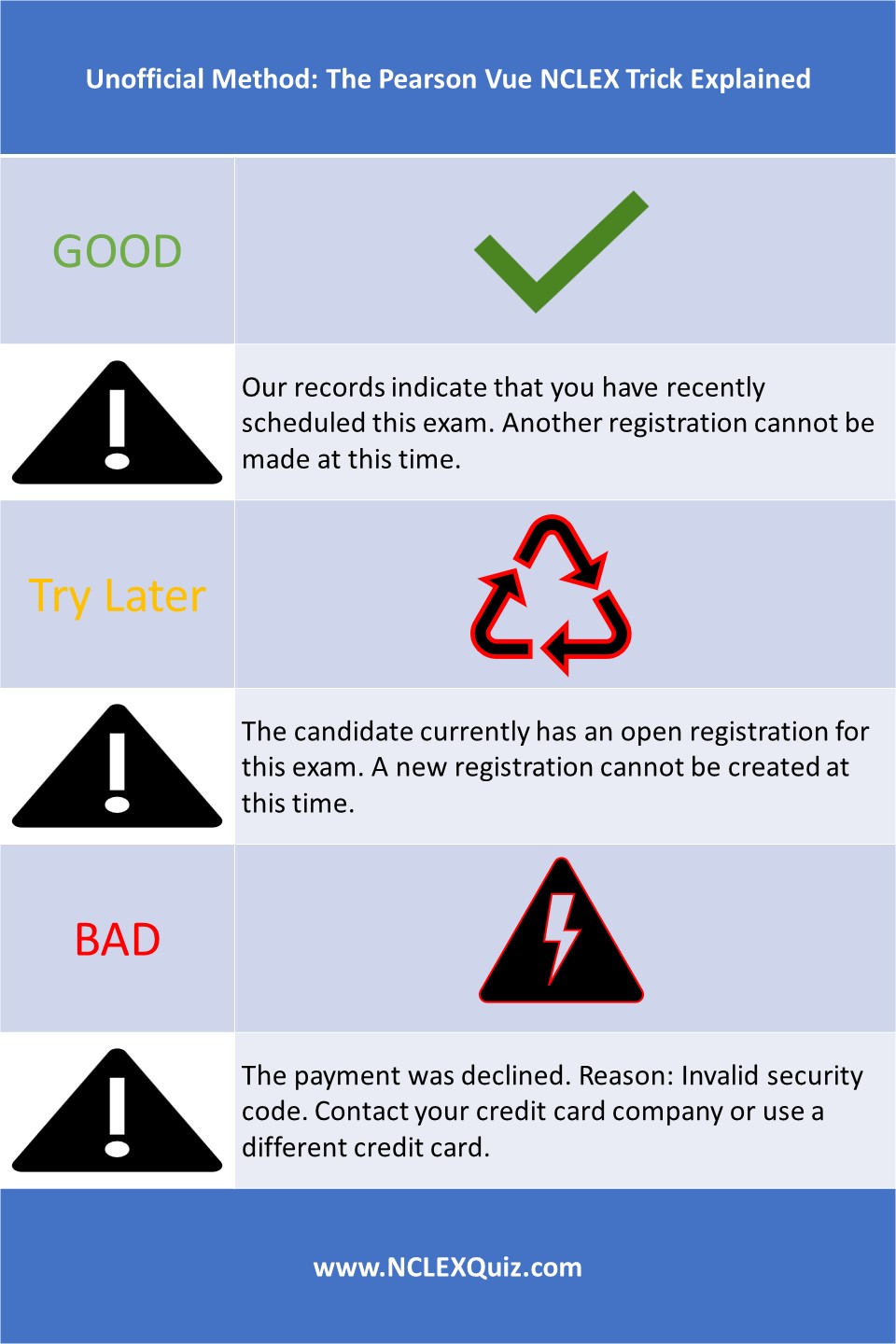 The 5 main steps to do the Pearson Vue NCLEX trick are:
Take the NCLEX and submit it through the Pearson Vue servers
Log in to your Pearson Vue account
Attempt to re-register for the NCLEX exam
Verify information before submitting
Check the pop-up message that appears after submitting to see if the registration is accepted or not. The pop-up message will indicate whether you passed or failed the NCLEX. It is important to note that this trick is not an official method of determining NCLEX results and may not always be accurate. It is also important to note that this trick is not legal and you might get into trouble if you use it.
FAQ
How to do the Pearson VUE trick 2023?
The Pearson Vue Trick Good Pop-Up is a message that appears when a person has passed their NCLEX exam on their first attempt, indicating that they do not need to retake the test. It appears as a pop-up window and states that the person has recently scheduled the exam and that another registration is not possible at this time.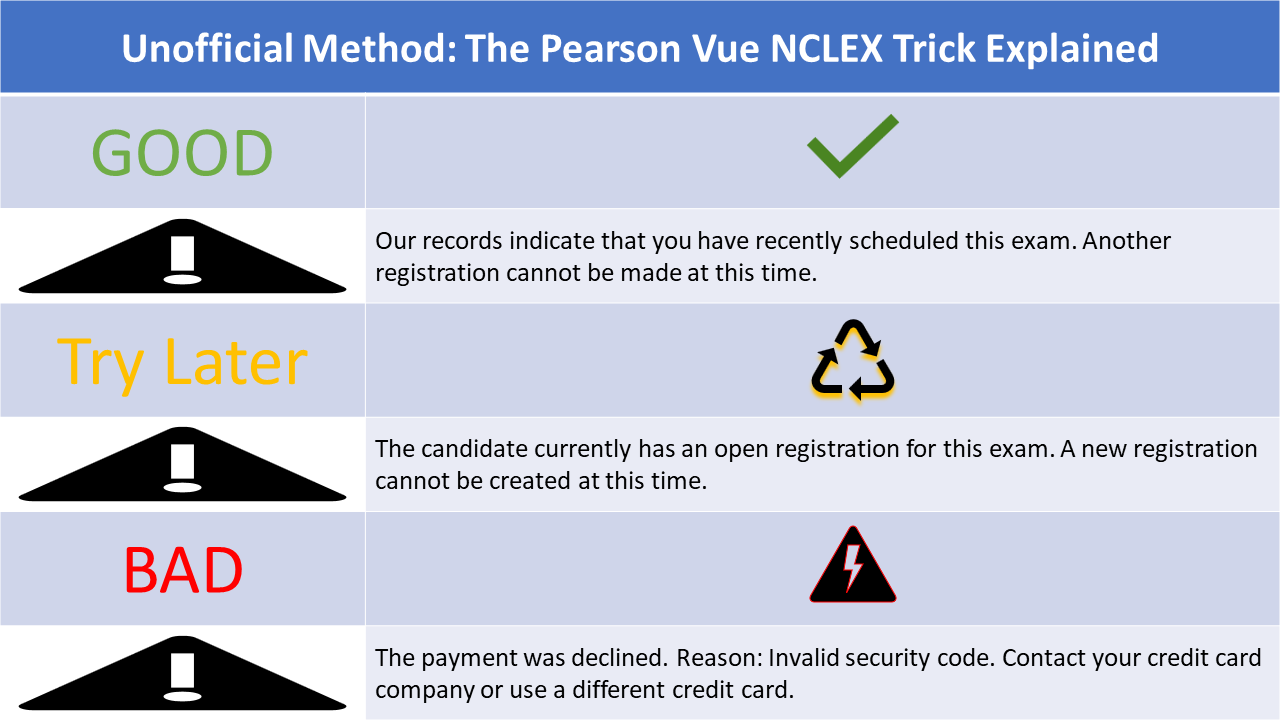 How accurate is the Pearson Vue trick?
The accuracy of the Pearson Vue trick is not guaranteed. Some sources suggest that the trick is accurate about 70% of the time, while others suggest that it is accurate about 90% of the time. It is important to note that the accuracy of the trick may vary depending on a number of factors, such as the time of day when the trick is used and the number of people who are using the trick at the same time.