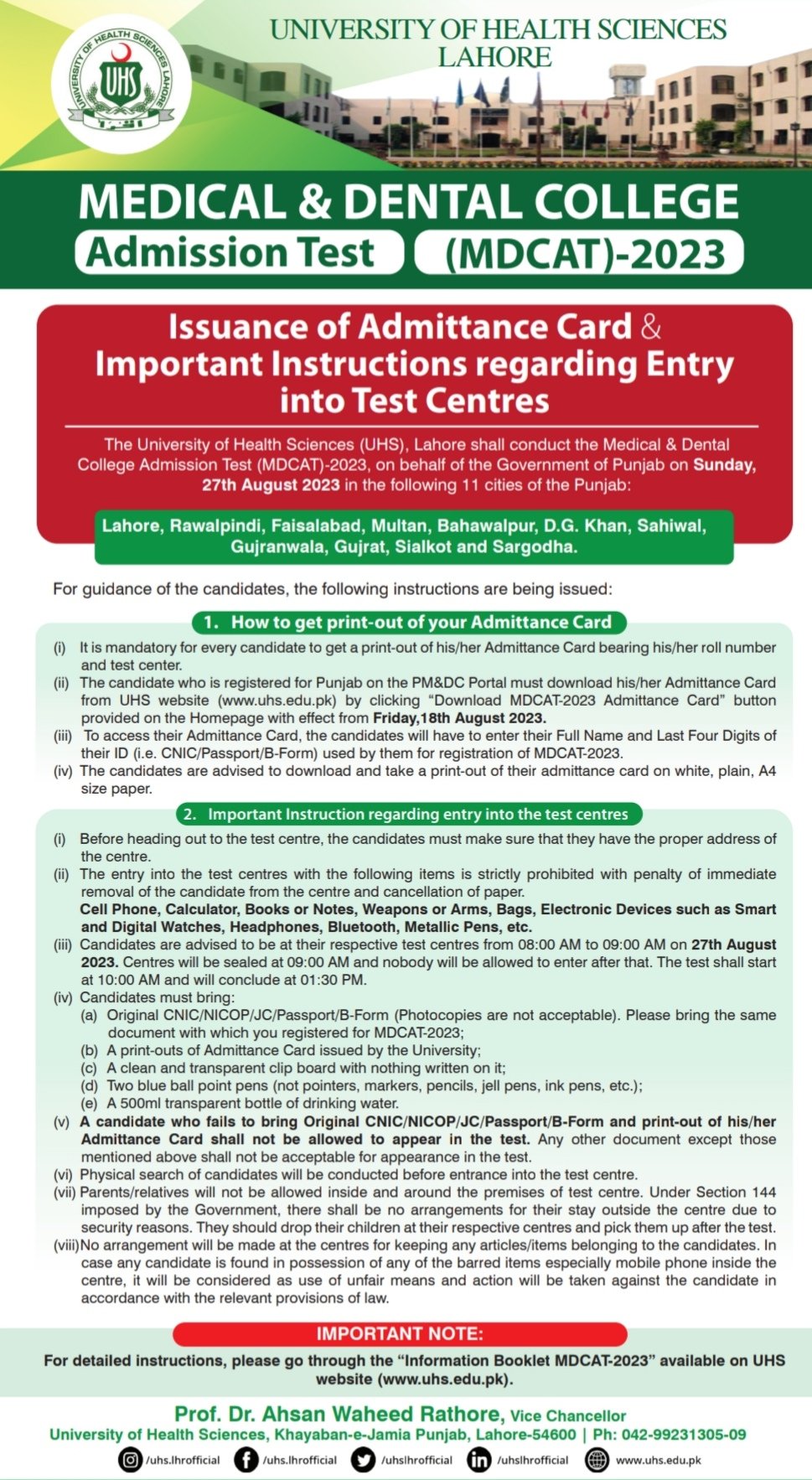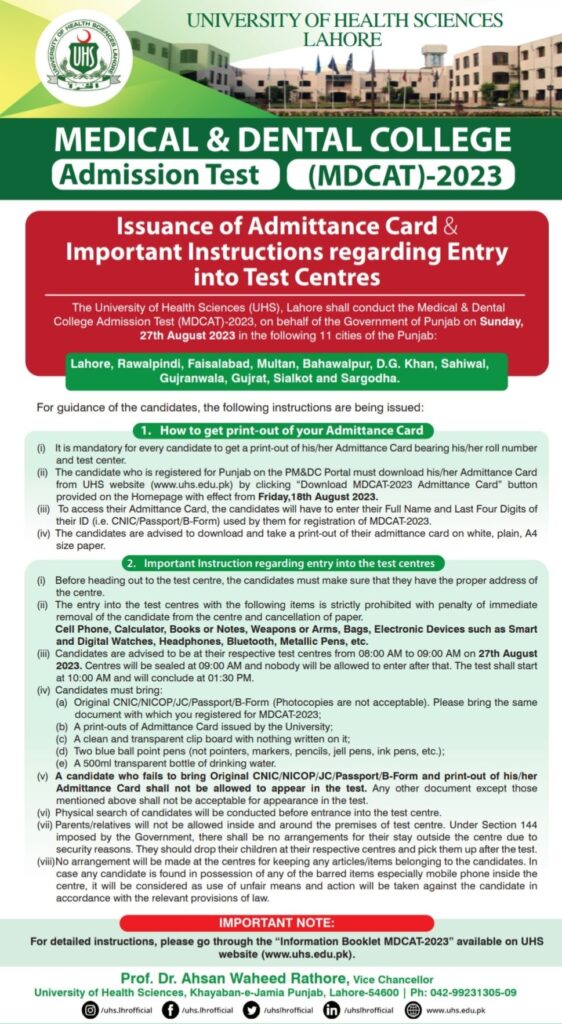 Important Instructions for Candidates Appearing in MDCAT-2023
The University of Health Sciences (UHS), Lahore will conduct the Medical & Dental College Admission Test (MDCAT)-2023 on Sunday, 27th August 2023 in 11 cities of the Punjab. Here are the important instructions for candidates appearing in the MDCAT-2023:
Candidates must download their Admittance Card from the UHS website (www.uhs.edu.pk) by clicking "Download MDCAT-2023 Admittance Card" button provided on the Homepage with effect from Friday, 18th August 2023.
Candidates must bring their Original CNIC/NICOP/JC/Passport/B-Form and print-out of their Admittance Card to the test centre.
The following items are strictly prohibited in the test centres: Cell Phone, Calculator, Books or Notes, Weapons or Arms, Bags, Electronic Devices such as Smart and Digital Watches, Headphones, Bluetooth, Metallic Pens, etc.
Candidates must be at their respective test centres from 08:00 AM to 09:00 AM on 27th August 2023. Centres will be sealed at 09:00 AM and nobody will be allowed to enter after that. The test shall start at 10:00 AM and will conclude at 01:30 PM.
Parents/relatives will not be allowed inside and around the premises of test centre.
No arrangement will be made at the centres for keeping any articles/items belonging to the candidates.
For detailed instructions, please go through the "Information Booklet MDCAT-2023" available on UHS website (www.uhs.edu.pk).
Download Your MDCAT-2023 Admittance Card Now!