Superficial Punctate Keratitis Treatment Eye Disorders
Noninfectious Keratitis and Keratopathy
Problems with Contact Lenses
The Punctate Keratitis Causes
Corneal and Conjunctival Foreign Bodies
Superficial punctate keratitis is an eye disorder caused by death of small groups of cells on the surface of the cornea (the clear layer in front of the iris and pupil). The eyes become red, watery, and sensitive to light, and vision may decrease somewhat.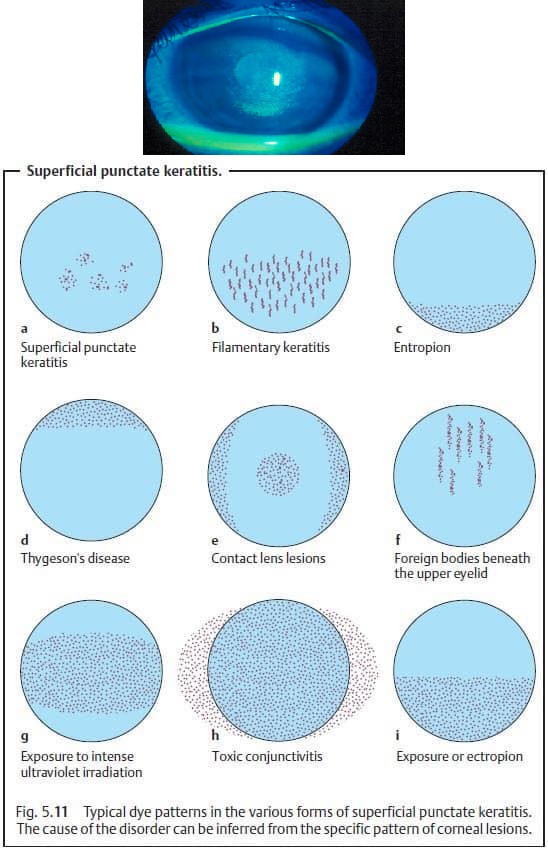 Superficial Punctate Keratitis Treatment
Treatment consists of an antibiotic ointment (eg, bacitracin or gentamicin 0.3% ointment q 8 h) and occasionally a short-acting cycloplegic drug (eg, cyclopentolate 1% drop q 4 h).