Global UGRAD-Pakistan is a fully-funded exchange program for Pakistani undergraduate students to study for one semester at a university in the United States. The program is open to students who are in their 14th or 15th year of formal education and are enrolled in a four-year or two-year bachelor's program.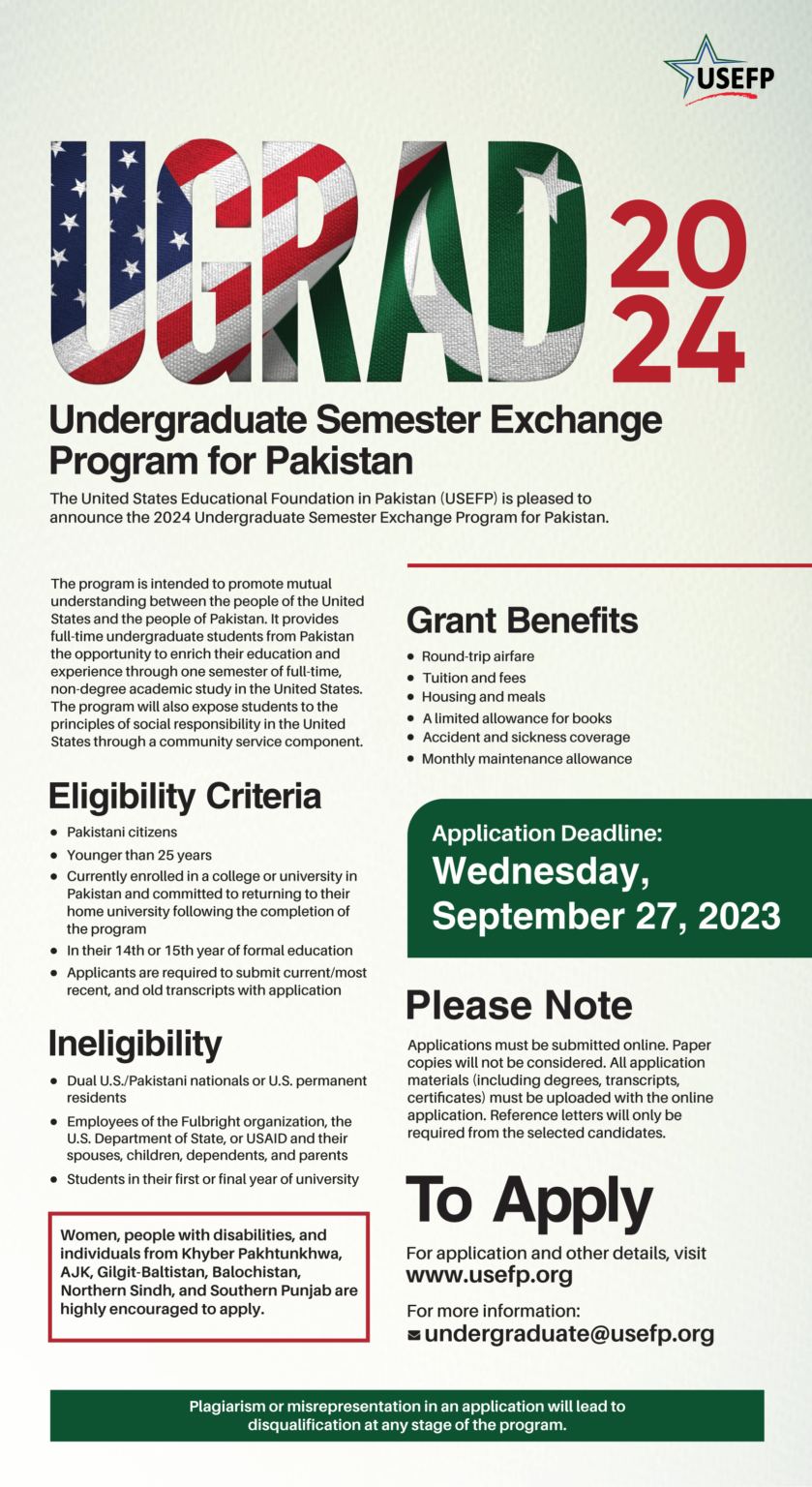 The deadline to apply for the 2023-2024 program is September 27, 2023. Applications can be submitted online.
To be eligible for the program, you must:
Be a Pakistani citizen
Be 25 years old or younger
Be enrolled in a college or university in Pakistan
Be committed to returning to Pakistan after the program
Be in your 14th or 15th year of formal education
The application process includes submitting an online application form, transcripts, and two letters of recommendation.
If you are selected for the program, you will receive a full scholarship that covers tuition, housing, meals, and travel expenses. You will also have the opportunity to participate in cultural activities and community service projects.
The Global UGRAD-Pakistan program is a great opportunity for Pakistani students to gain international experience and learn about American culture. It is also a chance to network with other young leaders from around the world.
If you are interested in applying for the program, please visit the USEFP website for more information.