Oulu University of Applied Sciences, Separate Application for International Degree Programmes Autumn 2022
Separate Application, Bachelor of Engineering, Information Technology – Oulu University of Applied Sciences, Linnanmaa campus
Separate Application, Bachelor of Engineering, Mechanical Engineering, Sustainable Product Development – Oulu University of Applied Sciences, Linnanmaa campus
Name of the Qualification Bachelor of Engineering
Degree Title Bachelor of Engineering
Scope of Degree 240 ECTS cr / 4 years
Name of the Degree Programme Degree Programme in Information Technology
Number of Starting Places 10
Implementation of Studies The education is arranged in Oulu Linnanmaa Campus mainly on weekdays between 8 and 16 o'clock. Also, some part of the teaching can be arranges in the evenings or as online.
Campus Linnanmaa campus
Yliopistokatu 9, FI-90570 Oulu
Application period October 10 at 8:00 (UTC+2) – October 31 2022 at 15:00 (UTC+2) Studies start in August 2023.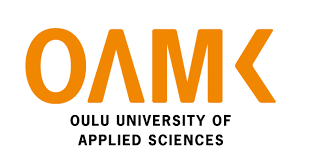 Eligibility criteria
The qualification must have been completed by the 31st of December 2022. Applicants' eligibility is verified as part of the application process before the selection. Applicants must attach copies of their school diplomas by the 7th November 2022 at 3 pm Finnish time.
Scholarship Available
Tuition Fees and Scholarships for Bachelor´s Degree
According to the legislation Institutes of Higher Education in Finland must charge tuition fees from the students coming outside of the European Union and the European Economic Area when applying to English taught degree programmes.