Helsinki Business College Apply Full Stack Web Developer Program 2023
Apply & Study in Business College Helsinki for free. No Tuition fee is required.
The studies will finish with an internship period of up to 5 months and it will take place during the spring semester of 2024.
Main technologies of the program include JavaScript, React, PHP, Symfony and Drupal.
How to apply to Full Stack Web Developer program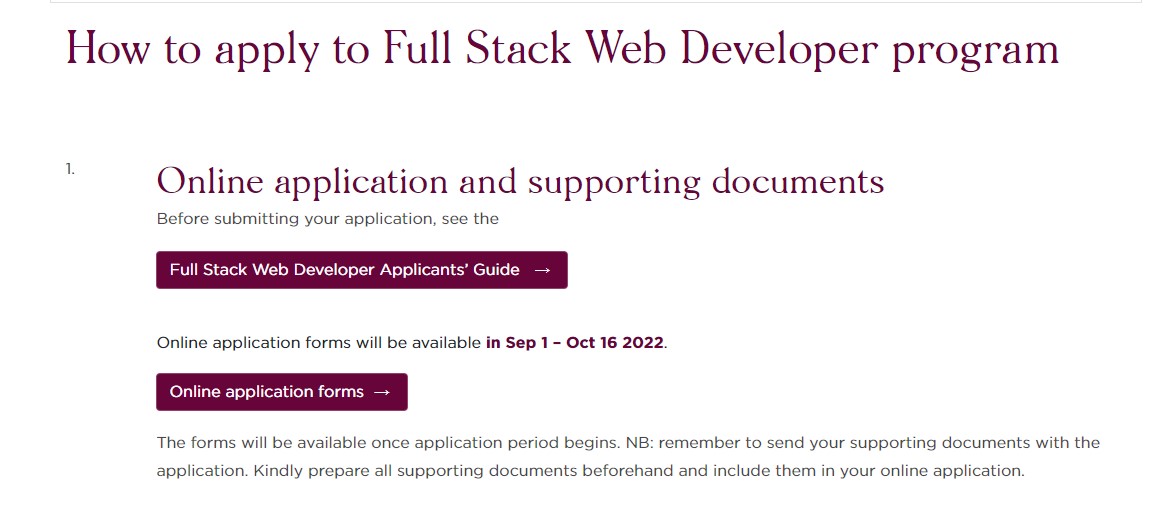 Qualification: Full Stack Web Developer program: modules from Vocational Qualification in Information and Communications Technology (you may complete the whole qualification with extra studies if you wish to do so)
Duration: 17 months
To whom: A person who wants to work as a software developer
Time: The next program starts in January 2023.
Apply: Application period is Sep 1- Oct 16, 2022.
Entrance exam Interview for the January 2023 intake 14.-18.11.2022
Applicant's Guide for Full Stack Web Developer program