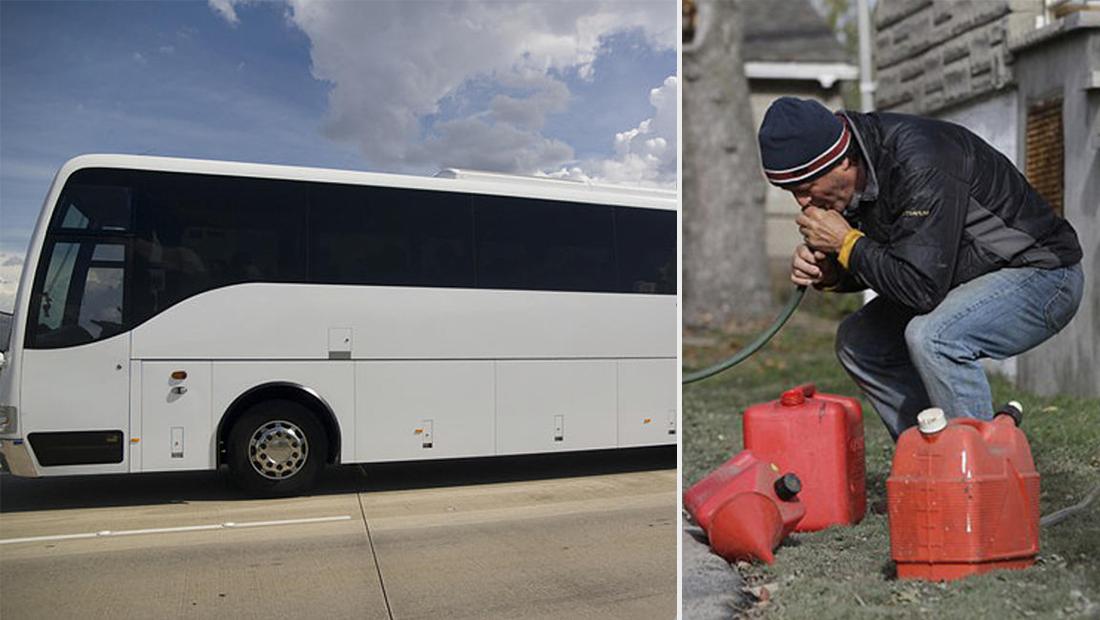 Undoubtedly the most fitting 'Funny Shit' content we've published this year
A group of low life thieves trying to siphon fuel have discovered there's more than one holding tank on a tour bus.
The unknown individuals spotted the bus parked up in Laverton, central West Australia, in the middle of the night. But when they tried to pinch some free fuel, they mistakenly put the hose in the sewage tank – coping a mouthful of raw shit in the process. HAH. Good job.
Police discovered the failed attempt when the sewage tank cap was found on the ground the next morning.
"We can infer they beat a very hasty retreat, with a somewhat bitter taste in their mouth," Laverton Police Sen. Sgt Heath Soutar told Yahoo.
Unsurprisingly, police have "zero interest in recovering the stolen goods." But they are keen on on a laugh, adding that 'we hope word of mouth' would lead them to the crims.
If you know someone with shit breath, do get in touch.