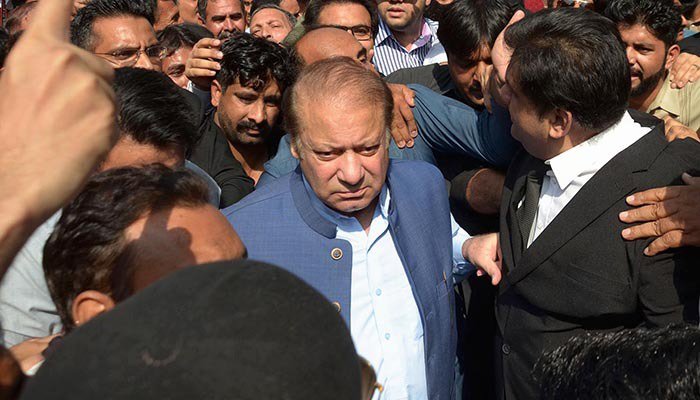 ISLAMABAD – Former prime minister Nawaz Sharif was sent to Lahore Adiala Jail on Tuesday where he would serve his seven-year jail term.
Nawaz Sharif Ex-PM of Pakistan acquitted in flagship reference and sentenced to 7 years imprisonment in Al-azizia stell mills case.
A large number of PMLN workers was present outside the Rawalpindi's Adiala Jail where he was shifted after Accountability Court pronounced its judgement against Nawaz Sharif.
Prime Minister Imran Khan on Monday in a meeting with Information Minister Fawad Chaudhry said that his government will not compromise over the issue of accountability. Prime Minister's Special Assistant for Accountability Shahzad Akbar was also present during the meeting.