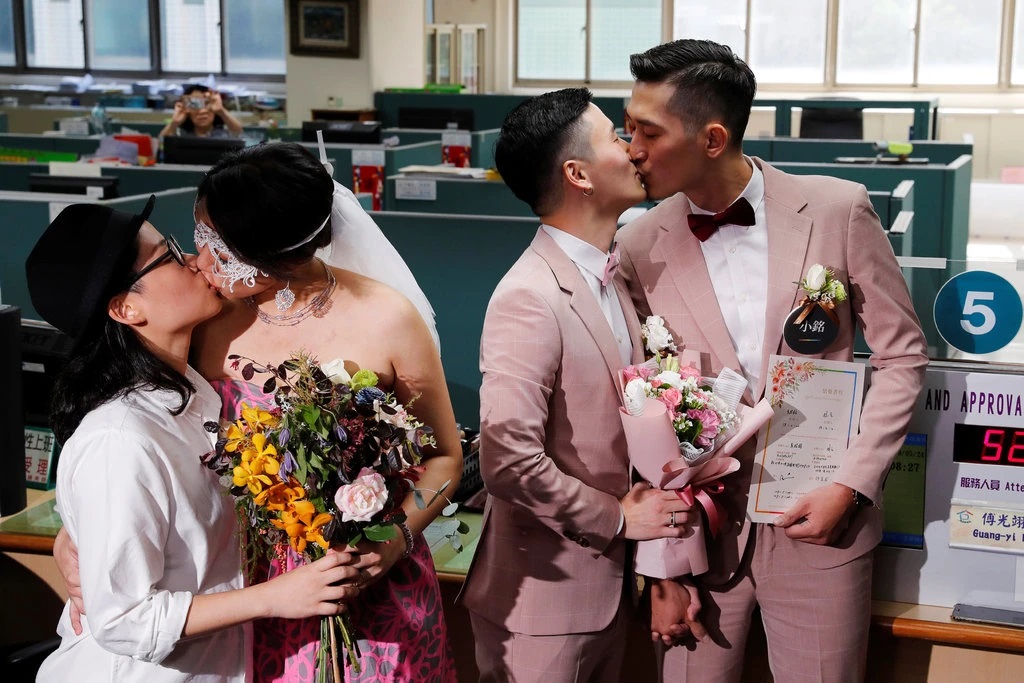 TAIPEI, Taiwan — Typically drab and nondescript, Taipei's Xinyi District Household Registration office exploded with life and color on Friday morning.
Taiwanese and foreign reporters surrounded the office's main desk to witness history, as Taiwan became first in Asia to legally recognize same-sex marriages.
While office workers took in the spectacle, one couple after another exercised their new legal right to register their unions. As cameras snapped away, Jennifer Lu, the chief coordinator of the Marriage Equality Coalition Taiwan, politely but firmly kept the news media circus at bay, making sure that the newly recognized newlyweds had enough space.