How to Bring More Positive Language Into Your Classroom
Positive adult language is the professional use of words and tone of voice to enable students to learn in an engaged, active way. This includes learning social skills.
The method of teaching plays a significant role in attracting the attention of the students. Adopt different ways of teaching, e.g. through a game, taking an outdoor trip, etc. This will make the session interactive and exciting for the kids and can help sustain the attention of slow learners too.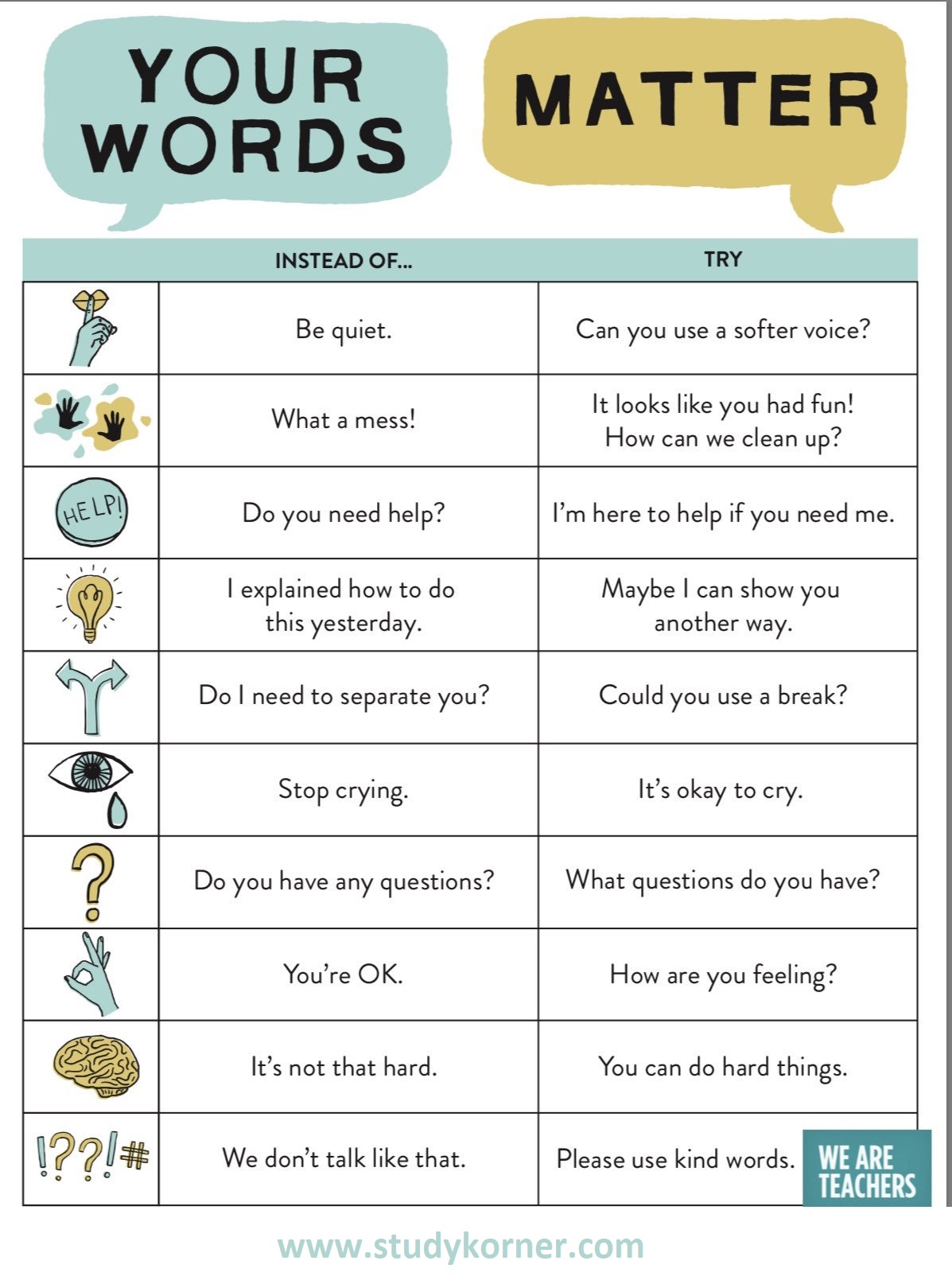 Love this chart and want to share it with your teachers or school.