As of January 2020, the average Pharmacists brought home just shy of $123,670 a year, according to the Bureau of Labor Statistics. But earnings vary greatly by location, as employers must offer higher wages in certain areas of the country to attract qualified candidates.
Salary: $87,790 – $161,250
Min. Education: Doctoral or professional degree
Job Outlook 2020-30: 0% (Little or no change)
Related Careers: Biochemists and Biophysicists, Registered Nurses, Medical Scientists, Physicians and Surgeons.
Highest Paying States for Pharmacists 2020
State
Salary (hourly)
 1. Alaska
$67.25
 2. California
$67.16
 3. Vermont
$65.11
 4. Maine
$63.97
 5. Wisconsin
$63.66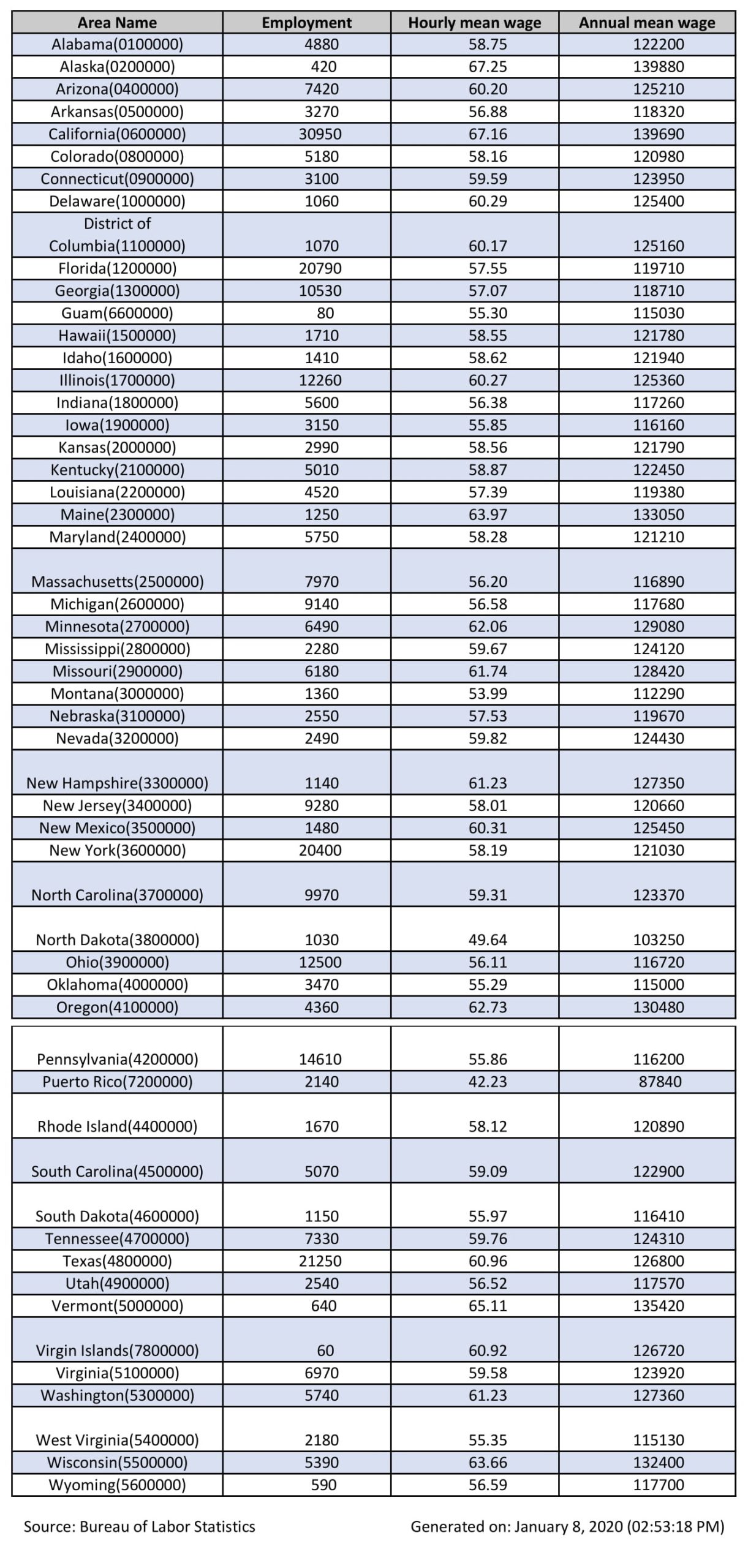 Sources: U.S. Bureau of Labor Statistics, Data extracted on January 07, 2020