As of January 2020, the average Diagnostic Medical Sonographers brought home just shy of $73,860 a year, according to the Bureau of Labor Statistics. But earnings vary greatly by location, as employers must offer higher wages in certain areas of the country to attract qualified candidates.
Salary: $51,430 – $100,480
Min. Education: Associate's degree
Job Outlook 2020-30: 14% (Much faster than average)
Related Careers:  Registered Nurses, Radiologic and MRI Technologists, Clinical Laboratory Technologists and Technicians
.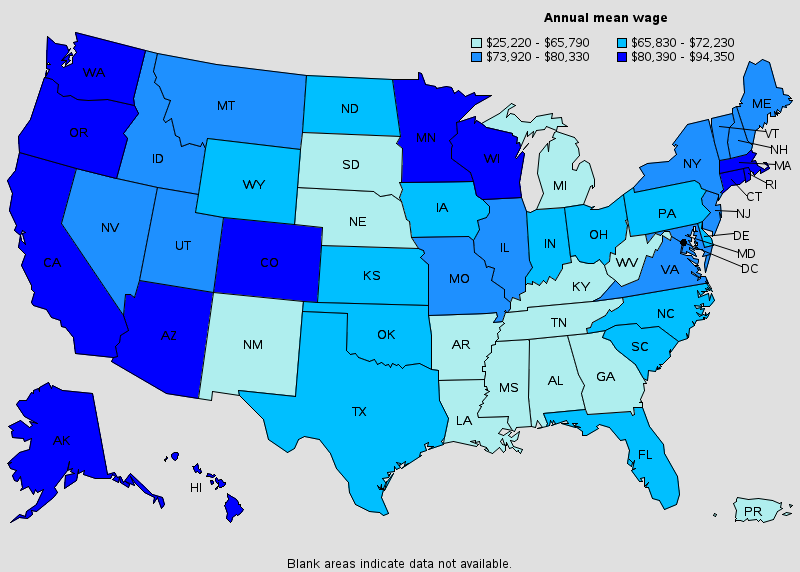 Highest Paying States for Diagnostic Medical Sonographers 2020
State
Salary (hourly)
 1. Hawaii
$45.36
 2. Alaska
$45.07
 3. California
$44.55
 4. District of Columbia
$43.68
 5. Washington
$42.29
Sources: U.S. Bureau of Labor Statistics, Data extracted on January 07, 2020