University of the Punjab Lahore Online Registration of Private Candidates for B.A. / B.Sc. Part-I & B.Com Part-I Annual Examination 2019.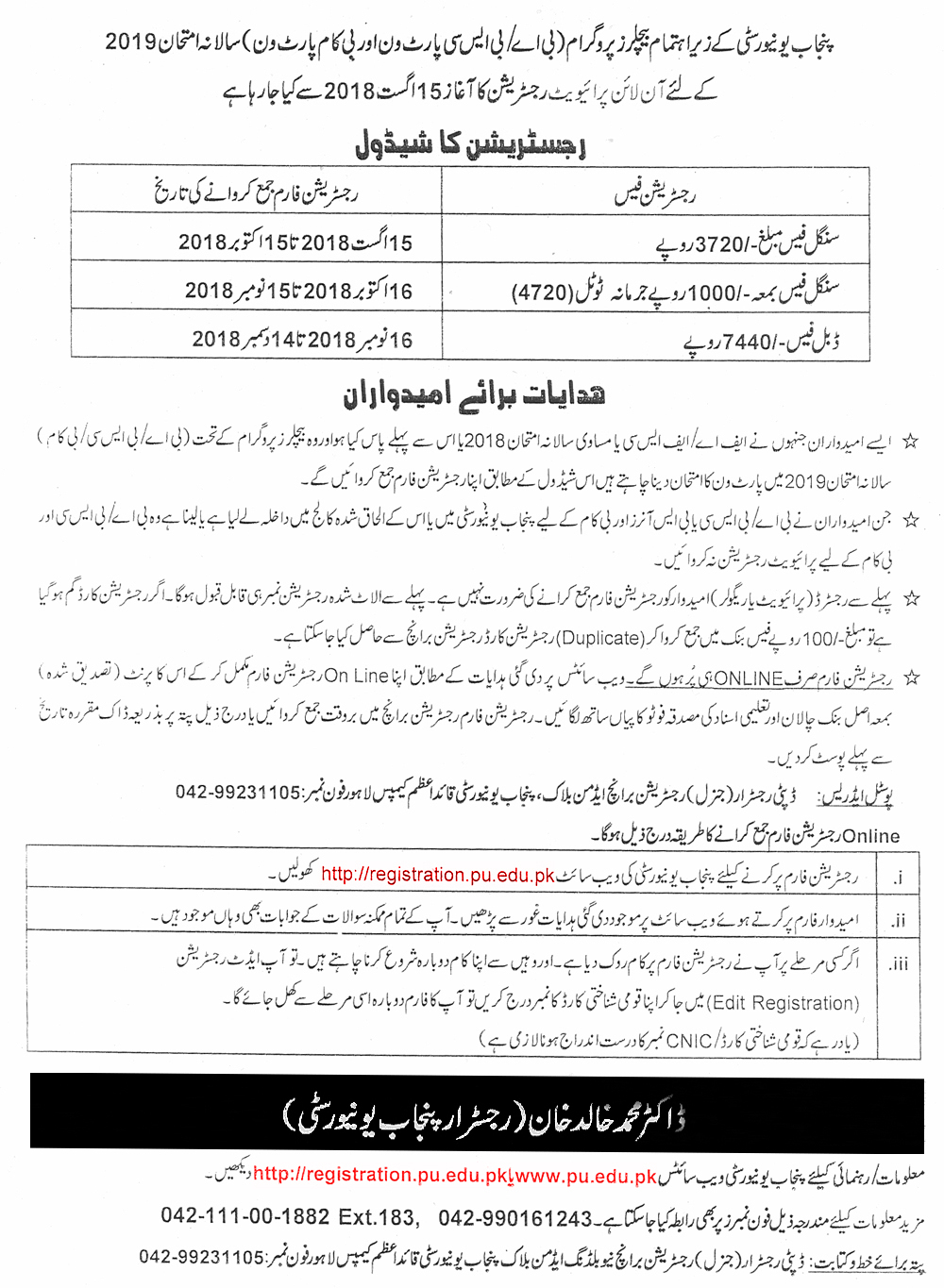 Punjab University Undergraduate Admissions 2018
Online Registration Begins from 15 August 2018
Punjab University Admissions Last Date 2018
Last date for online registration 14 december 2018
Visit www.pu.edu.pk & admissions.edu.pk to submit online application form.
More information can be obtained from PU admission branch address given below.
Punjab University Contact Number: 042-111-00-1882 Ext. 183 , 042-990161243
Address: Deputy Registrar Registration Branch New Building Admin Block Punjab University Quaid-e-Campus Lahore.