DAAD Scholarships 2023-2024
The DAAD (German Academic Exchange Service) offers scholarships to students from developing countries to study in Germany. The scholarships are available for postgraduate studies in a variety of fields, including development economics, environmental sciences, and medicine.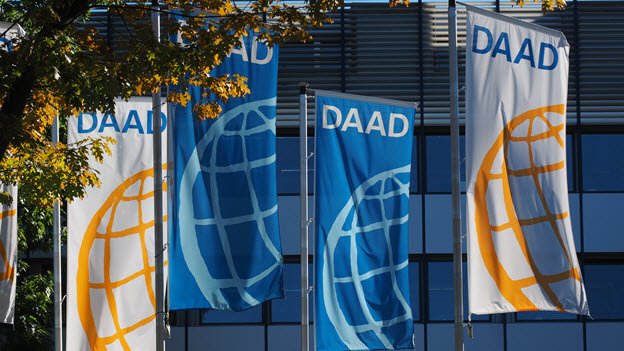 Who is eligible for a DAAD scholarship?
To be eligible for a DAAD scholarship, you must:
Be a citizen of a developing country
Have completed a bachelor's degree
Have at least two years of work experience
Be proficient in English or German
What are the benefits of a DAAD scholarship?
DAAD scholarships provide a number of benefits, including:
A monthly stipend of 750 euros for master's students and 1,000 euros for PhD students
Health insurance
Travel allowance
Accommodation
Tuition fees
How to apply for a DAAD scholarship?
The application process for a DAAD scholarship is as follows:
Find a DAAD-funded program that you are interested in.
Apply for the program through the university's website.
Submit the required application documents, including a CV, a letter of motivation, and official transcripts.
Take the DAAD language test, if required.
Application deadlines for DAAD scholarships
The application deadlines for DAAD scholarships vary depending on the program. However, most deadlines fall in the fall or winter months.
For more information
For more information about DAAD scholarships, please visit the DAAD website: https://www.daad.de/en/
Here is a table of the DAAD scholarships for 2023-2024:
| Field of study | Institution | Language | Degree | Duration | Application deadline |
| --- | --- | --- | --- | --- | --- |
| Economic sciences/business administration/political economics | University of Leipzig | English | MBA | 22 months | 15 March 2023 |
| Development cooperation | University of Bonn/United Nations University | English | MSc | 24 months | 15 December 2023 |
| Engineering and related sciences | University of Stuttgart | English | MSc | 18 months | 15 November 2023 |
| Mathematics | Technical University of Kaiserslautern | English | PhD | 36 months | 15 December 2023 |
| Regional and urban planning | University of Stuttgart | English | MSc | 24 months | 30 December 2023 |
| Agricultural and forest sciences | Technical University of Dresden | English | MSc | 24 months | 30 October 2023 |
| Natural and environmental sciences | University of Greifswald | English | MSc | 24 months | 15 December 2023 |
| Medicine/public health | University of Heidelberg | English | MSc | 12 months | 15 October 2023 |
| Social sciences, education and law | PH Ludwigsburg/Helwan University | English | MA | 24 months | See website |
| Media studies | HS Bonn-Rhein-Sieg/DW Akademie/University of Bonn | English (70%)/German (30%) | MA | 24 months | 31 March 2023 |