Blood Test for Preeclampsia and Eclampsia Diagnosis & Treatment
Women may have blood drawn and tested for a complete blood count (CBC) with platelet count and assessment of creatinine, liver enzyme levels, and sometimes uric acid. This blood work provides a baseline that your providers can monitor.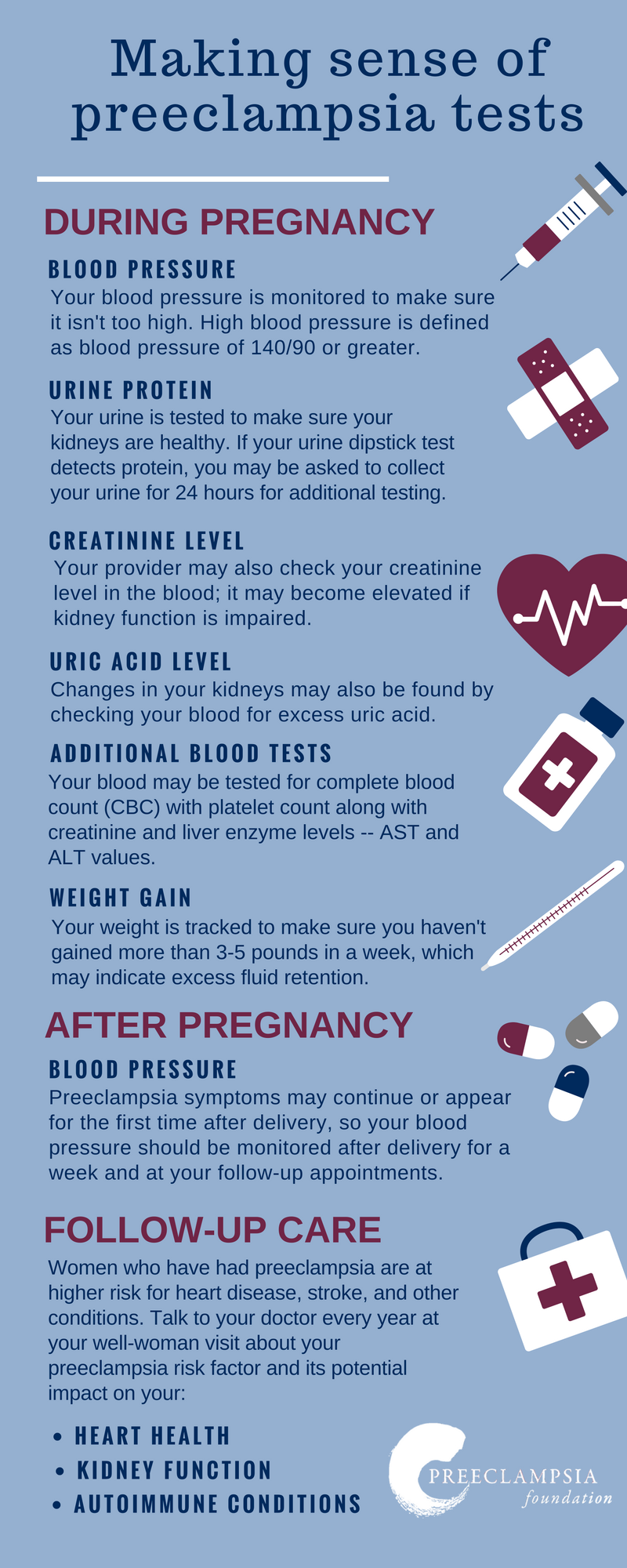 If you're between 20 weeks and 34 weeks plus 6 days pregnant and your doctors think you may have pre-eclampsia, they may offer you a blood test to help rule out pre-eclampsia.