Nursing, Bachelor's Degree – Aimed at Immigrants
Nursing degree in Finland at Metropolia UAS and Tampere UAS
Metropolia University of Applied Sciences and Tampere University of Applied Sciences offer a bilingual (English and Finnish) Nursing degree program for immigrants. The program is designed to train nursing professionals who are capable of working in health care services in Finland using the Finnish language.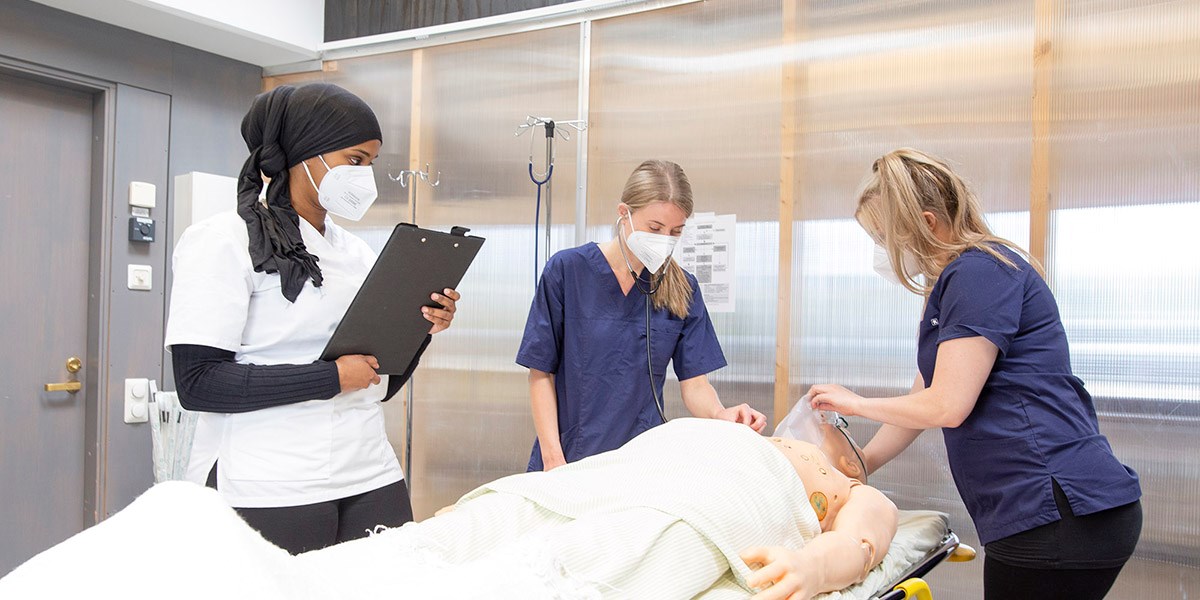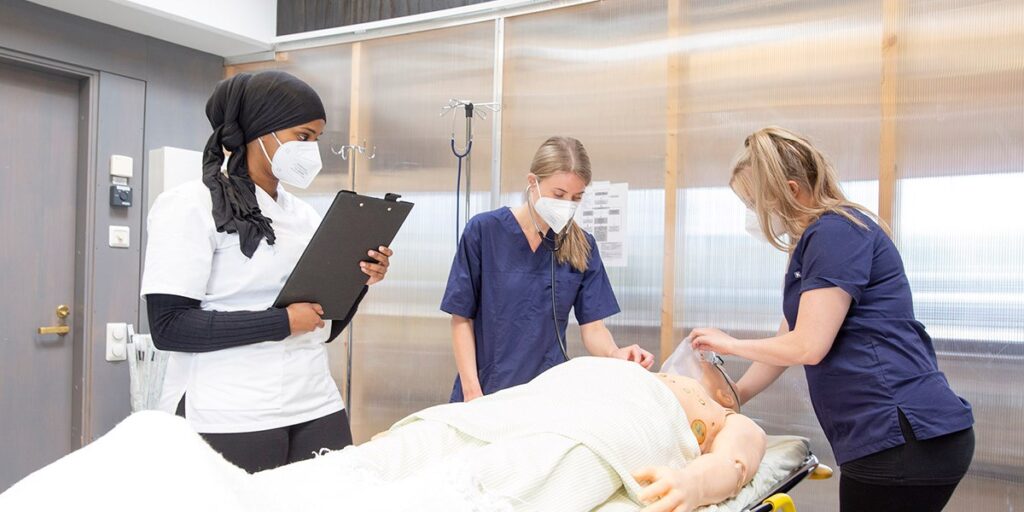 Program Requirements
Applicants must have a minimum of B2 level in the English language.
There is no Finnish language requirement when applying, but students must be willing to learn Finnish.
Students must pass the intermediate level (levels 3 and 4) in the national certificate of language proficiency (YKI) test, with each test component passed with minimum grade of 3, in order to graduate.
Program Structure
The program is 3.5 years long and consists of theoretical studies, practical training, and a final project.
Theoretical studies cover topics such as anatomy, physiology, pharmacology, nursing care, and health promotion.
Practical training takes place in hospitals, clinics, and other health care settings.
The final project is a research-based project that allows students to apply their knowledge and skills to a real-world problem.
Career Opportunities
Graduates of the program will be qualified to work as registered nurses in Finland. They may find employment in a variety of settings, including hospitals, clinics, long-term care facilities, and home health care.
Application Process
To apply for the program, prospective students need to participate in the Autumn Joint Application, a national application procedure used by Finnish higher education institutions. The upcoming application period is from September 4 to September 14, 2023. The application form allows students to apply for up to six higher education degree programs. Detailed application instructions can be found on the official website.
Contact us Today
If you have any further inquiries or require additional information regarding the Nursing Bachelor's Degree program for immigrants in Finland, feel free to reach out to us. We, the official representatives of Finland Migri, are here to guide and assist you throughout the application process.
For More Information
Visit the Metropolia University of Applied Sciences website for more information about the program.
Visit the Tampere University of Applied Sciences website for more information about the program.
Important link: studyinfo