Baby Sign Language Top 20 Words and Signs to Know
Baby sign language is an awesome tool to use before baby can say words. Follow our step-by-step guide to teach it to your baby, includes visual cheat sheet!
Top 20 Baby Sign Language
Typically, most babies can begin signing in the range of 8-12 months of age. Rebelo suggests that interested parents begin using sign language when their baby is 6-8 months old but says not to worry if your child is older since there isn't a magical window that closes.
The baby sign for "done" is the same as the ASL sign for "finished". To sign "done", start with your hands up, palms facing towards you. Then, turn your hands until your palms face out.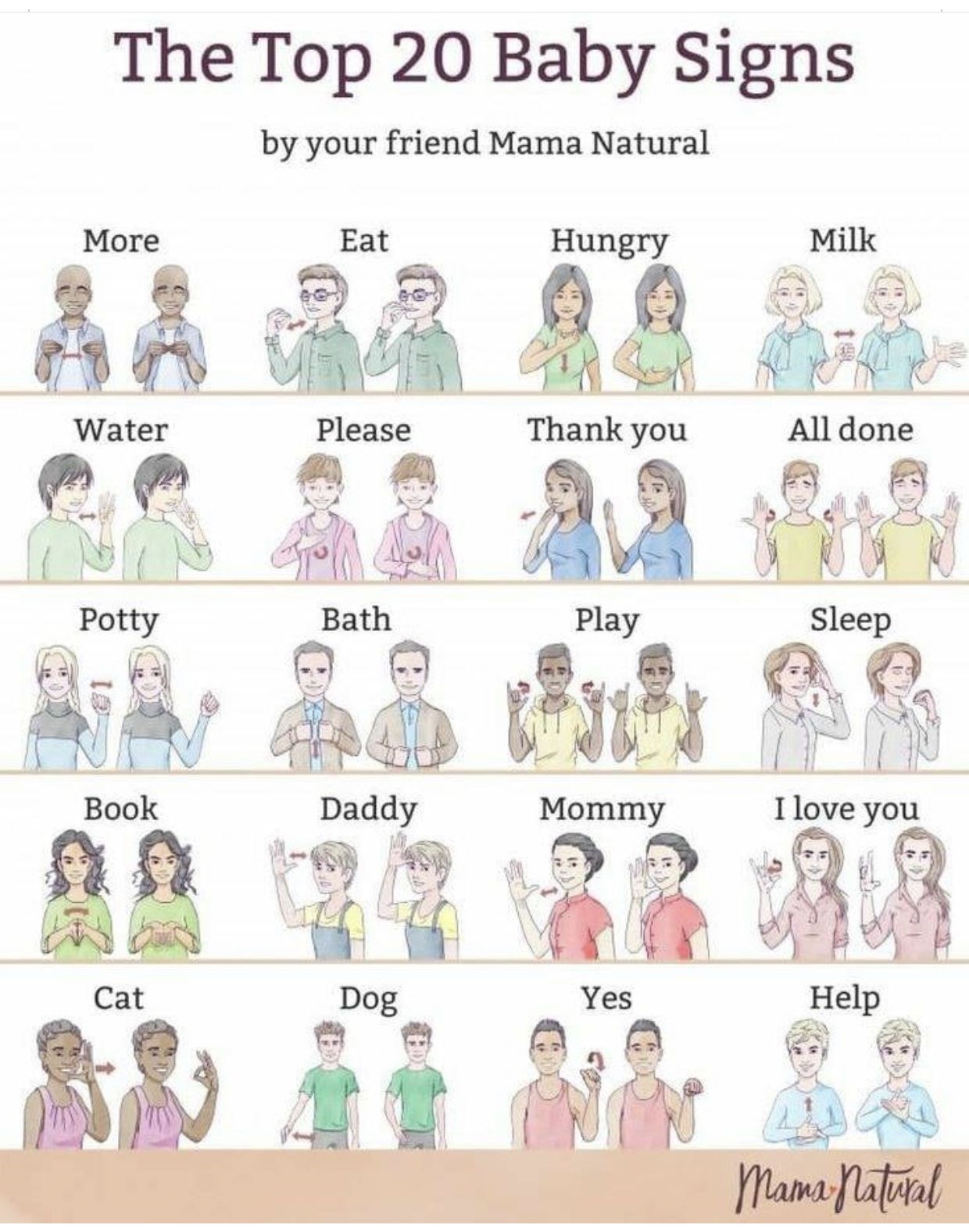 Subscribe to our newsletter and get the top 20 baby sign language words and signs for free!