With the help of passengers, a Turkish Airlines crew step in to help an expectant mother and add a name to the flight manifest.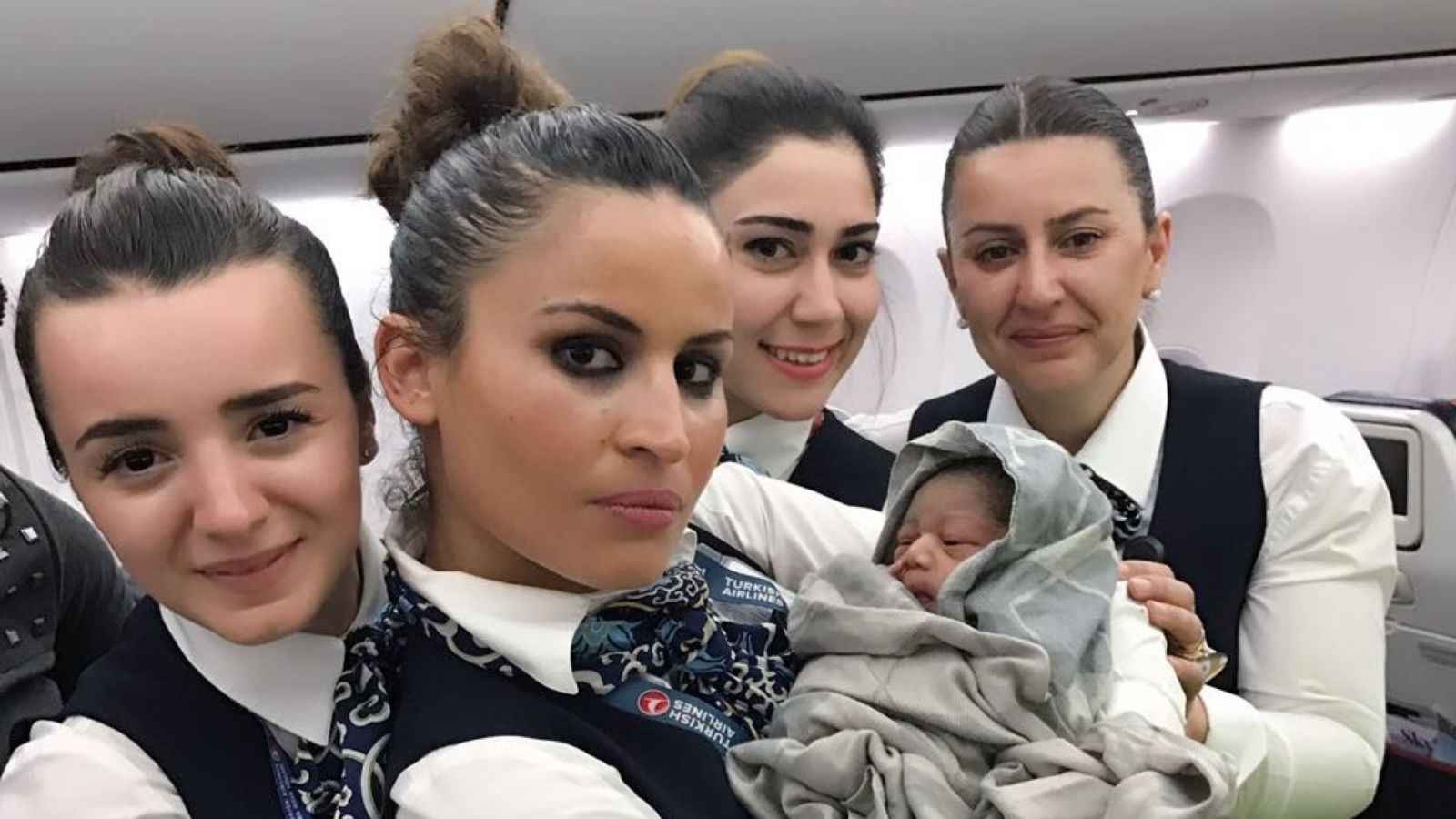 A cabin crew stepped in to help deliver a premature baby at 42,000ft after a mother unexpectedly went into labour mid-flight.
Shortly after take-off from Guinea's capital Conakry, crew on board a Turkish Airlines flight were forced to act as 28 weeks pregnant Nafi Diaby began to suffer childbirth pains.
With the help of passengers, the flight crew safely delivered a baby girl, who was named Kadiju.
After landing in Ouagadougou, Burkina Faso, Ms Diaby and her child were taken to hospital.
A Turkish Airlines spokesperson said both were reported to have been healthy.
The airline tweeted pictures of its crew posing with the newborn baby, along with a message which read: "Welcome on board Princess! Applause goes to our cabin crew!"
Expectant mothers are able to travel with most airlines until they are 36 weeks pregnant.
Some airlines, like Ryanair, require a letter from a midwife or doctor for expectant mothers who have reached their 28th week of pregnancy.