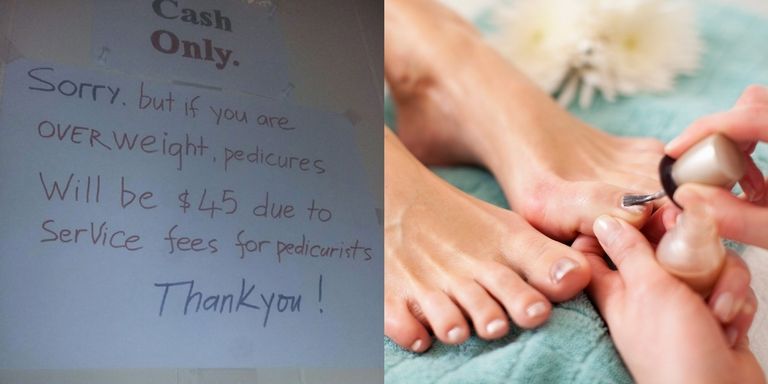 MEMPHIS, Tenn. – A sign hanging outside a nail salon in Memphis is causing big outrage on social media.
Customer Deshania Ferguson posted the now viral picture on Facebook of the sign outside Rose Salon that reads: "Sorry, but if you are overweight, pedicures will be $45 due to service fees for pedicurists. Thank you."
A regular pedicure goes for $30.
When approached by local media, the owner of the salon, Son Nguyen, denied that sign was ever in his business, despite the same floors, chairs and walls inside.
But he admits that he does charge overweight customers more because it's difficult for his technicians to perform the service and that overweight customers also break his chairs, which cost him up to $2,500 to replace.