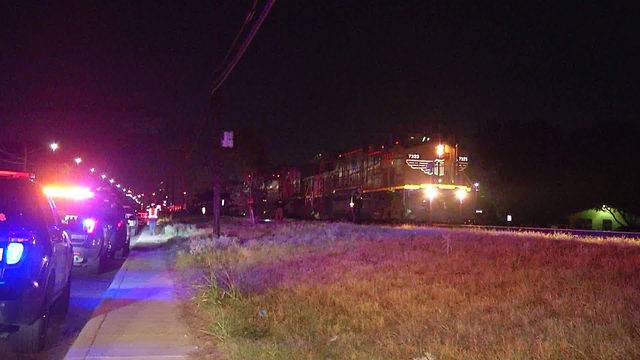 SAN ANTONIO – A man was taken into custody by authorities after San Antonio police said he threw an ax at a moving train causing the conductor to stop it.
Police said the incident happened around 12:30 a.m. near the intersection of Frio City Road and Brady Boulevard.
When the man threw the ax, police said it bounced off the train and hit him in the head.
The conductor told police that he stopped the train after believing he hit someone.
Police said the man ran down Brady Boulevard and was found by emergency medical services lying on the ground.
Jeff Degraff, director of media relations for Union Pacific, said the man later told Union Pacific investigators that he was actually standing on the railroad tracks swinging the ax when he was hit by the train.
Degraff told KSAT.com that the man was transported to a hospital with non-life-threatening injuries and will later be evaluated physically and mentally.
The incident remains under investigation, Degraff said.