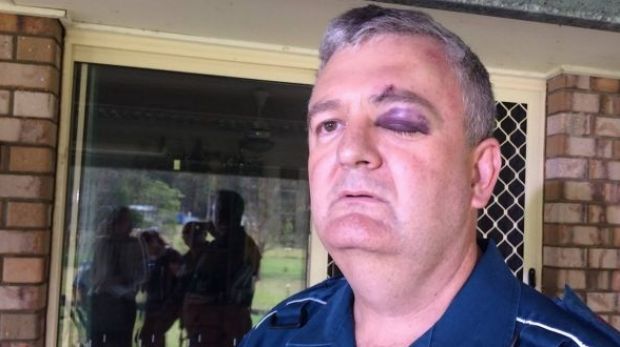 Queensland paramedics will be allowed to sedate agitated and violent patients as part of measures to prevent vicious attacks.
Health Minister Cameron Dick said the move was one of 15 recommendations from the Paramedic Safety Taskforce Report, which was handed down on Thursday, that would be adopted by the government.
"A situation where 3300 paramedics, nurses, doctors and hospital staff are being assaulted or verbally abused each year is something we cannot accept as a society," Mr Dick said.
The report says the Queensland Ambulance Service allow the use of the sedative droperidol by October.
Queensland Ambulance Service Deputy Commissioner Dee Taylor-Dutton said the antipsychotic drug could be administered to patients in situations with a high risk of violence.
"The introduction of chemical sedation will allow a safer approach to the assessment of violent patients and help minimise the risk of hostile responses to treatment," he said.
Mr Dick said the ambulance service would also investigate the potential for new technology to improve paramedic safety.
He said the government would continue its public awareness campaign to reduce the alarming spike in attacks on paramedics during the past two years.
"Assaults, whether they are physical or verbal, on health workers are inexcusable and they will not be tolerated," he said.