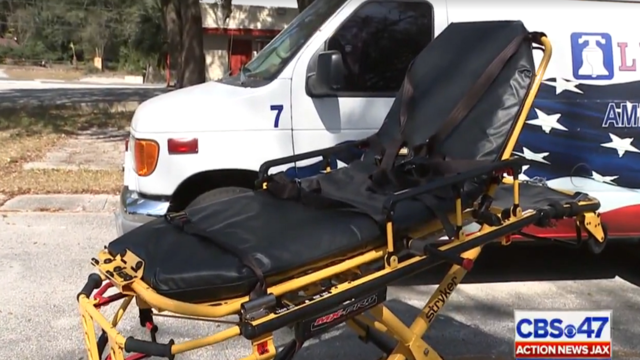 Obese patients are putting a strain on first responders, according to one Florida ambulance company. The most obvious challenge is the manpower needed to lift someone into an ambulance.
The cost of doing calls for overweight patients is skyrocketing. It requires different gear, more assistance and more money. Liberty Ambulance Chief of Operations Dwayne Perkins tells Action News Jax that lifting obese patients puts first responders more susceptible to injury.
"Because of the weight, it causes more back injuries, shoulder injuries. These are things we experience on a weekly basis, which puts an additional cost on our organization," said Perkins.
Liberty Ambulance bought five stretchers, costing $6,000 apiece, and they built a new $10,000 ambulance ramp to accommodate overweight patients. Last year, they spent another $35,000 to buy a truck with a loading system and expandable stretcher.
"The power stretcher does most of the work for us, other than moving the patient from the bed to the floor to the stretcher. That's still a manual operation," said Perkins.
The equipment is to help reduce the likelihood of first responders getting injured and becoming the patient on scene.