In the hospital setting, emergencies typically occur in emergency departments (EDs) and intensive care units (ICUs). But many also take place in progressive care units or general nursing units. And when they do, they can cause marked anxiety for nurses—especially those unfamiliar or inexperienced with the drugs used in these emergencies.
Generally, the goal of using emergency drugs is to prevent the patient from deteriorating to an arrest situation. This article helps nurses who don't work in ICUs or EDs to understand emergency drugs and their use.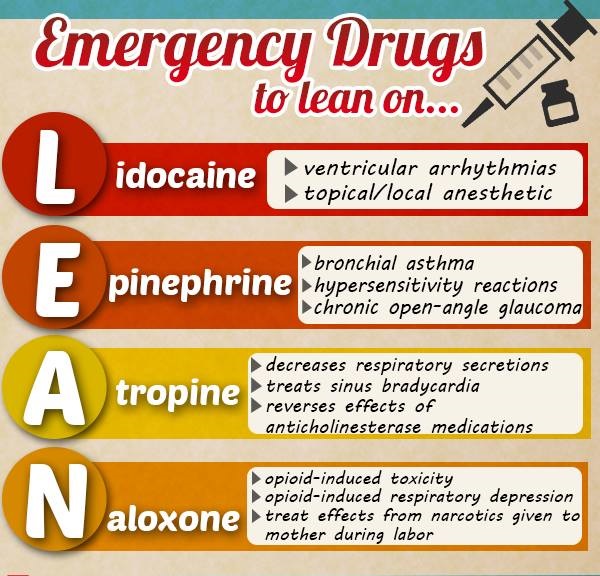 Disclaimer: This post is for review or recall purposes only, thus the acronym. Its action and uses were included but not in full detail. Should you want the full detail about the drugs, please refer to other sources.