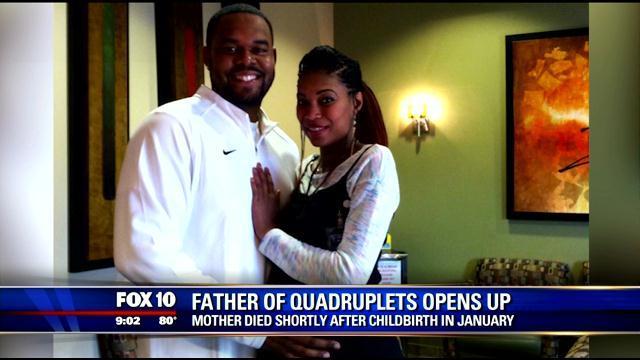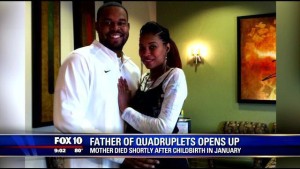 Carlos Morales, a 29-year-old Phoenix man, is adjusting to life as a new father of four. His wife Erica Morales died just hours after childbirth. Nearly two months after the devastating loss, Morales says his wife's enduring love continues to guide him as he raises their children.
"Anytime I come home I look forward to seeing the babies…They act a little different every day and also remind me of Erica," said Morales.
Morales says his late wife, 36-year-old Erica Morales, did everything possible to bring the babies into the world safely, but she never got the chance to hold them. Despite the tragedy, Carlos says his four children keep him moving forward every day. He named them Carlos Jr., Paisley, Tracey, and little Erica.
got four reasons right here…They just keep me going," said Morales, "I want them to know how good and wonderful she was," said Morales of his late wife.
Friends stepped in to help and launched an online campaign that has now raised nearly $500,000 for the quadruplets.
"I'm really thankful for that. I feel blessed for that," said Morales.
Erica's mother, Sondra Bridges, moved from Tennessee to Arizona to help raise the children with her son-in-law.
"There was nothing he was not going to do to not please [Erica]…and I knew these kids were going to get the same love and attention he gave his wife, my daughter," said Bridges.
It's not the love story Morales imagined, but indeed a love story nonetheless.
"I can't explain how much I love these four little babies," said Morales. "I just want the best for them. Everything my wife wanted, for them to go to college, everything, I'm going to make sure that happens."