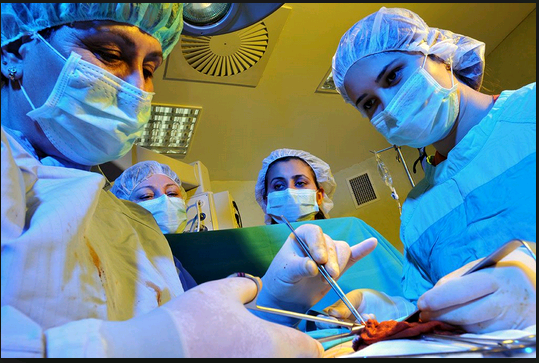 1.You have scratched your face/head/nose on random or equipment like a cow on a fence post.
2.You use your shoulder to push up your glasses 'cause you're only sterile 2 inches above elbow anyways right.
3.You save the cardboard from the OR gowns when you gowned the doctors.
4.The smell of BBQ reminds you of something that happened at work.
5.You drop scrambled eggs on the stove burner, just like a bovie.
6.You smell the bovie and think "dang Im hungry, when is my break coming?"
7.You have a playlist of each surgeon you scrub with.
8.You get hungry and think "omg I'm disgusting" or when you say it out loud and everyone looks at you and agrees
9.Your stomach growls in response to smelling the active bovie!
10.You open your subway sandwich like a sterile wrap.
11.You can pass instruments and answer draw up meds while having a whole convo with the circulator about your weekend.
12.You go on vacation and categorize people at the beach or pool by their surgical scars or (ugh) umbilical hernias!
13.You're talking about blood, guts and vomit while eating.
14.You've ever passed an instrument a little harder as a form of nonverbal communication.
15.You do the "kick back", "tip toe" and the "ankle spin" in the operating room every single day.