Members of the New Brunswick Jeep Club volunteered their time during Tuesday's storm for a good cause — helping doctors and nurses get to and from work at the local hospital.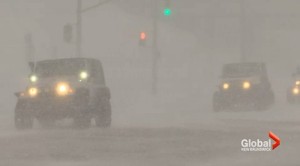 Bundled up in the blizzard, volunteer Mike Noble told Global News, "It's nice to help out in some small way to get our doctors and nurses where they need to be," he said. "It really feels good at the end of the day."

"We just like to get out and give back," said the Moncton resident.
Watch them do their inspiring work in the video below
http://globalnews.ca/video/1796516/jeep-club-helps-out-those-stranded-by-the-storm