A firefighter in Idaho is in critical condition with severe burns. The way he got those horrific injuries? From saving the life of a fellow fireman.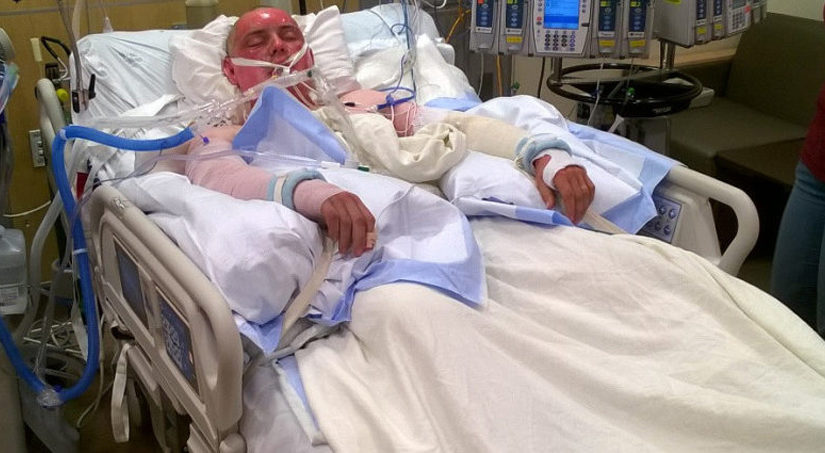 Melissa Winward, the wife of Downey firefighter Kent Winward, said last Thursday that fireman Matt Henderson saved her husband.
Both firefighters suffered serious burns Monday during a wildfire near Arimo when a gasoline can fell off their fire truck and was then run over by the vehicle, igniting a fast-moving fire that quickly sent the truck up in flames.
According to Melissa, if Matt Henderson hadn't pulled her husband Kent from the truck, he would be dead.
Henderson suffered severe burns to 30 to 40 percent of his body while Kent suffered less severe burns. They're expected to survive, but they will endure much pain and a difficult climb back.
"Matt (Henderson) has been in and out of consciousness for the last few days,"Jeff Gosar, Henderson's brother-in-law, said. "He has been agitated because of the pain and because he has a bunch of tubes and cables attached to him that are preventing him from moving around much."
"Right now, Matt is unrecognizable because of all the swelling in his face."
"They have known each other and worked together for so long," Melissa said. "That, and the community out here is really close. I know that Kent is really concerned for Matt and the other guys that helped when it happened."