Katy Karkolov – a crane operator in Israel – has lost her job after refusing to work in strong winds that reportedly put her and the crane at risk.
Working for Machluf Behor and Sons Construction company in Ashkelon, South West Israel, Karkolov insisted against manning the Potain MD series saddle jib tower crane in high winds that she considered would affect the safety of the crane.
Since the start of 2016, the Forum for Prevention of Work accidents in Israel has reported that at least 10 workers have been threatened with dismissal in similar situations. While more than 303 construction workers have died on the job over the past 10 years, with 35 in 2015 and six already this year.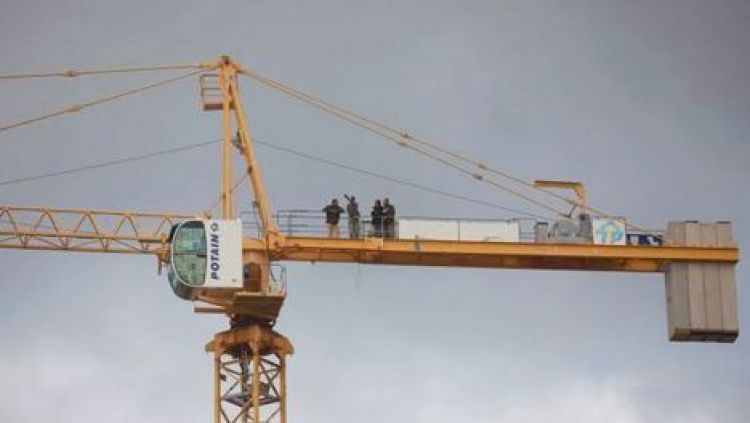 The Economy Ministry's Occupational Safety and Health Administration states that tower cranes may not be operated in winds strong enough to affect the crane's stability.
Varda Edwards, head of the administration, said: "One should refrain as much as possible from performing work at heights, operating a tower crane or put together or dismantle a tower crane under strong wind conditions."
Speaking to Israeli news-outlet Haaretz, crane operator, Katy Karkolov, said: "I was afraid the crane would overturn and that would be the end of me. Another crane operator and I climbed down and our work supervisor came over and asked why we were not on the crane. We explained to him that it was life-threatening. He mocked us and said it wasn't dangerous and that we should get back up there, because if we didn't there was no reason for us to come back to work tomorrow. We went back up three times, I went up and then came down, because I was afraid to lose my job but also afraid to die."
Karkolov added: "The supervisor said that there was a delivery cement coming and I had to go up and I had no choice. The last time, when it started to rain besides the winds, I came down and refused to go up again. On the way home I got a phone call telling me I was fired."
Him Behor, the work supervisor said: "I don't want her to work for me. She was employed through a labour contractor and got down from the crane without the permission of her work supervisor. She is not connected to me, there is a manpower company and I asked that she be replaced."