A new study appears to shed more light on the harmful effects of smoking while pregnant using 4D ultrasound scans to detect the tiny movements made by foetus in the womb.By monitoring the growing babies, scientists believe that they can flag potential problems by examining the minute movements foetuses make in the womb.It is hoped that the research can be used to encourage more mothers to give up the habit while pregnant.
Dr Nadja Reissland studied the moving 4D ultrasound scans of 20 expectant mothers, four of whom were smokers, recording thousands of tiny movements as the foetuses developed at 24, 28, 32 and 36 weeks.Her study, conducted at the James Cook University Hospital in Middlesbrough, found that the unborn babies of the four smoking mothers touched their faces more frequently.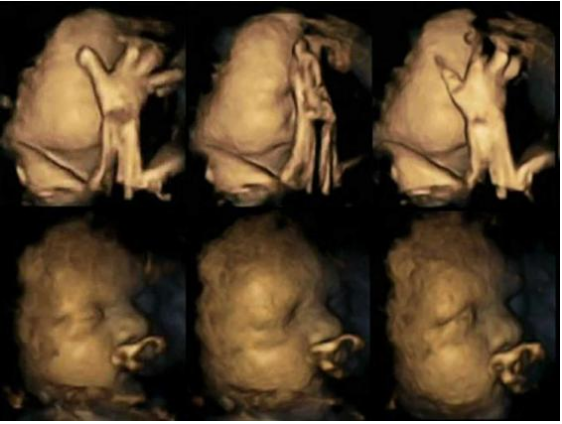 Foetuses usually move their mouths and touch themselves as they develop and gain control over their limbs.
Dr Reissland's results – which she hopes to replicate across a far larger sample size – indicates that mothers who smoke may delay the development of their babies' central nervous systems.
"A larger study is needed to confirm these results and to investigate specific effects, including the interaction of maternal stress and smoking," Dr Reissland said.