Whether you are getting ready to graduate from an ultrasound technician program or you are an experienced certified sonographer looking to relocate, you are in an occupation where you have great prospects almost anywhere in the country.
The United States Bureau of Labor Statistics (BLS) forecasts demand for ultrasound techs will grow exponentially during the next decade, so the job outlook in 2016 for sonographers will be strong. Additionally, the sonographer salary in 2016 is also forecasted to be on the increase.
The state that has the highest average salary for an sonographer is California with an annual average salary of $89,870, which is significantly more than the national annual mean wage of $ 68,390. The top paying states for medical sonographers include
California
Oregon
Washington
Alaska
Colorado
If you are considering relocating to one of these areas, remember some of the towns and cities in these states have higher costs of living than other areas of the country.
Sonographer Salary by State in 2015 is: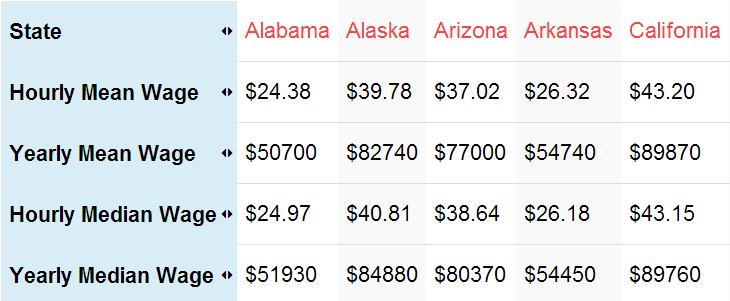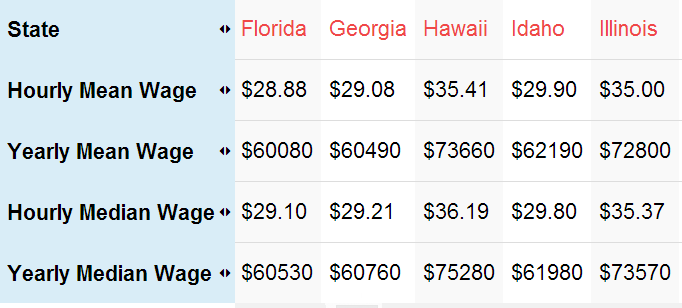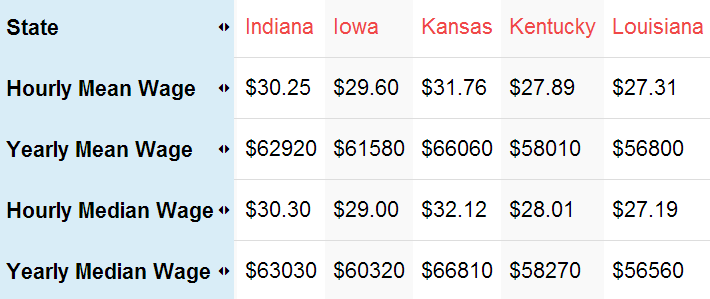 Source: United States Bureau of Labor Statistics.