U.S.Bureau of Labor Statistics predicts that the Healthcare occupation that will produce job openings at a percentage rate that is faster than 10.8 percent between 2012 and 2022 are consider fastest-growing jobs of the dacade.
Sonography is the third fastest-growing Healthcare occupation according to U.S.Bureau of Labor Statistics with a growth percentage of 46.

A sonographer, or ultrasonographer, is a healthcare professional, frequently a radiographer but may be any healthcare professional with the appropriate training, who specialise in the use of ultrasonic imaging devices to produce diagnostic images, scans, videos, or 3D volumes of anatomy and diagnostic data. The requirements for clinical practice vary greatly by country. Sonography requires specialized education and skills to view, analyze and modify the scan to optimize the information in the image. Because of the high levels of decisional latitude and diagnostic input, sonographers have a high degree of responsibility in the diagnostic process.
Here are the expected growth rates for the other fastest-growing health care jobs between 2012 and 2022: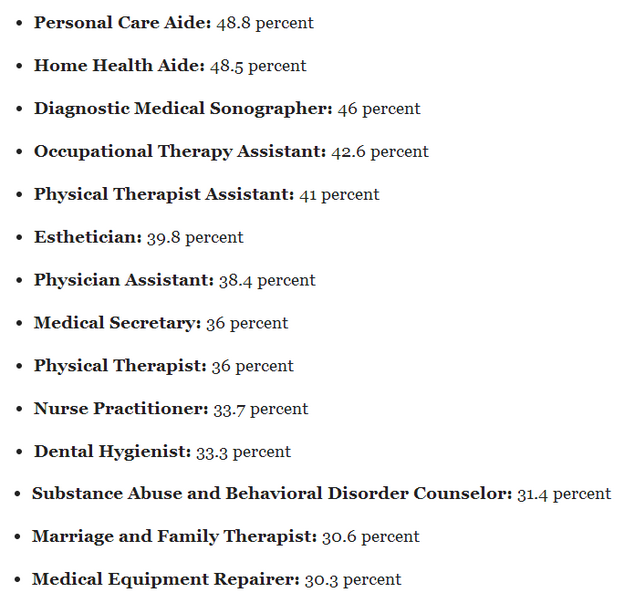 Source: Bureau of Labor Statistics, U.S. Department of Labor.