Arterial Blood Gases (ABGs): Respiratory or Metabolic Acidosis
Respiratory Acidosis. Respiratory Therapy. Acidosis And Alkalosis. Metabolic Alkalosis. Rn School. School Jokes. Nursing School Notes. Nursing Schools.
Nursing students need to check out this ultimate beginners guide to arterial blood gases. How to draw up the blood and how to interpret acid-base imbalances.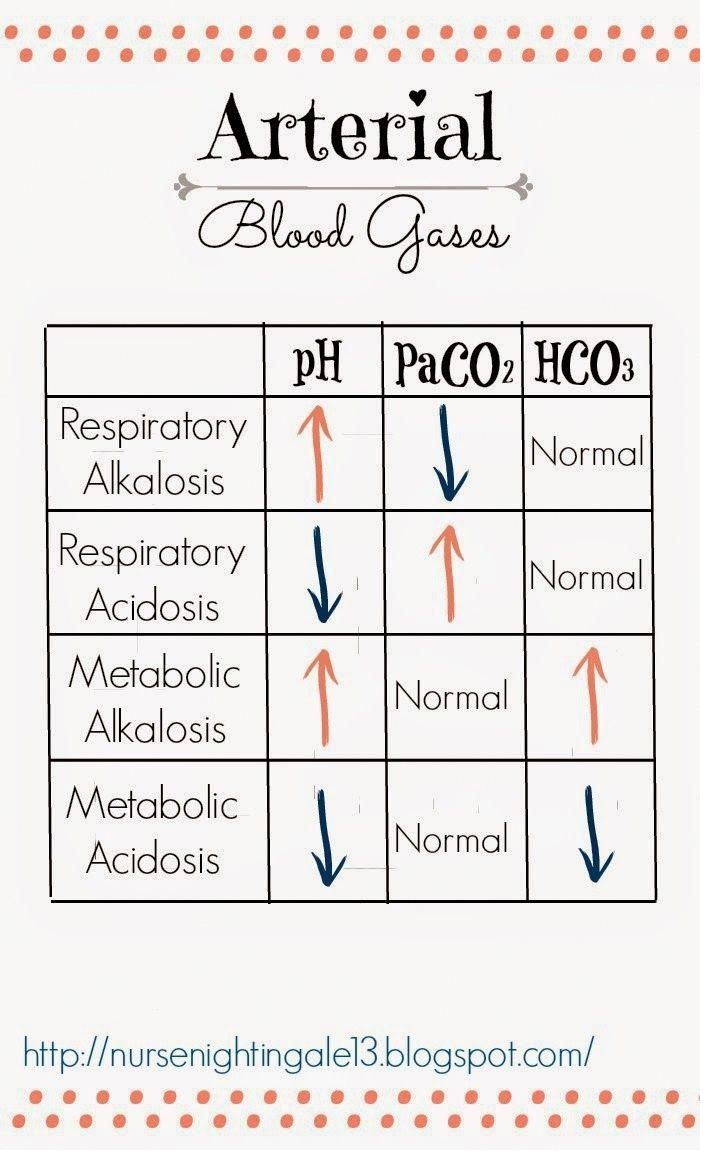 Normal Lab Values
These are lab values you should probably commit to memory. It'll be nice to know for tests, NCLEX and in clinical settings.
pH – 7.35 – 7.45
PaCO2 35 – 45
HCO3 22 – 26
Acidosis or Alkalosis??
Acidosis is when the pH is below 7.35
Alkalosis is when the pH is above 7.45
Respiratory or Metabolic?
Respiratory is when PaCO2 is off.
Metabolic is when HCO3 is off.
When in ROME…
Respiratory Opposite
Metabolic Equal