Sir Syed University of Engineering & Technology (SSUET) Karachi Admissions 2019
Prospectus available from 03 August 2018.
Date for the Entrance test of SSUET has been announced 16th September​ 2018.
The result of Entry Test will be available on SSUET website and on SSUET Main Gate by 19th
September 2018.
Last Date of submission of Form is 13 September 2018.
For further details as well to get the Admission Forms.
Visit Sir Syed University of Engineering and Technology, Main University Road, Karachi-75300 or Download online from official website.
Tel: (92-21) 34988000-5, 34980072, 34980059, 3498-7684
Fax: (92-213)498238,
Email: info@ssuet.edu.pk
Website URL: www.ssuet.edu.pk
Sir Syed University Admission Form 2019
Sir Syed University of Engineering & Technology Application Form for Admission in Academic Session 2019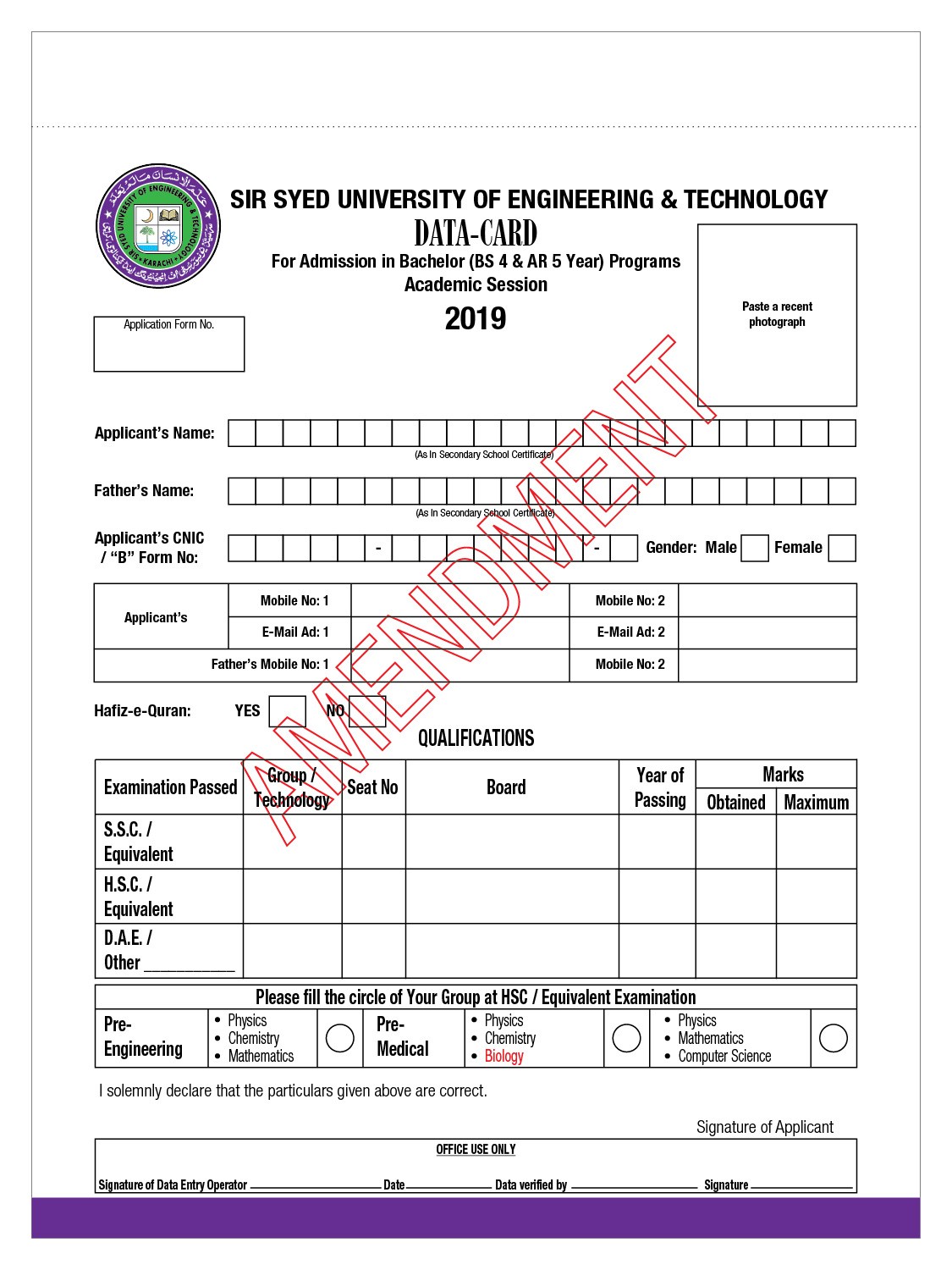 Sir Syed University Admission Form for Reserved Seats 2019
Sir Syed University Entry Test Result 2018
Click here to get entry test result
Sir Syed University Merit List 2018