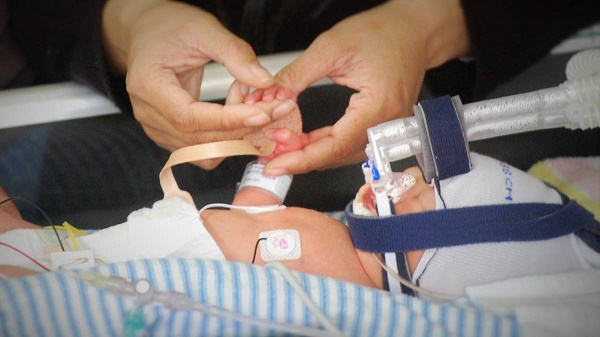 Peter James has been a paramedic for 41 years and delivered 22 babies, but delivered a baby mid air for the first time on Monday afternoon.
The paramedic delivered baby Armando Sonny Day at 21,000 feet above Three Hummock Island on a flight from King Island.
Mr James, an intensive care flight paramedic, was on the flight with the baby's parents, Siripa and Andrew Day, and a Royal Flying Doctor Service pilot.
Armando was delivered at 33 weeks gestation and weighs 2.1 kilograms.
He is in a critical but stable condition in the Neonatal Intensive Care Unit at Launceston General Hospital.
Ambulance Tasmania dispatched the aircraft and paramedic to King Island after Ms Day went into labour early.
The aircraft was prevented from landing at Wynyard due to poor weather, and arrived at Launceston after a flight time of about 45 minutes.