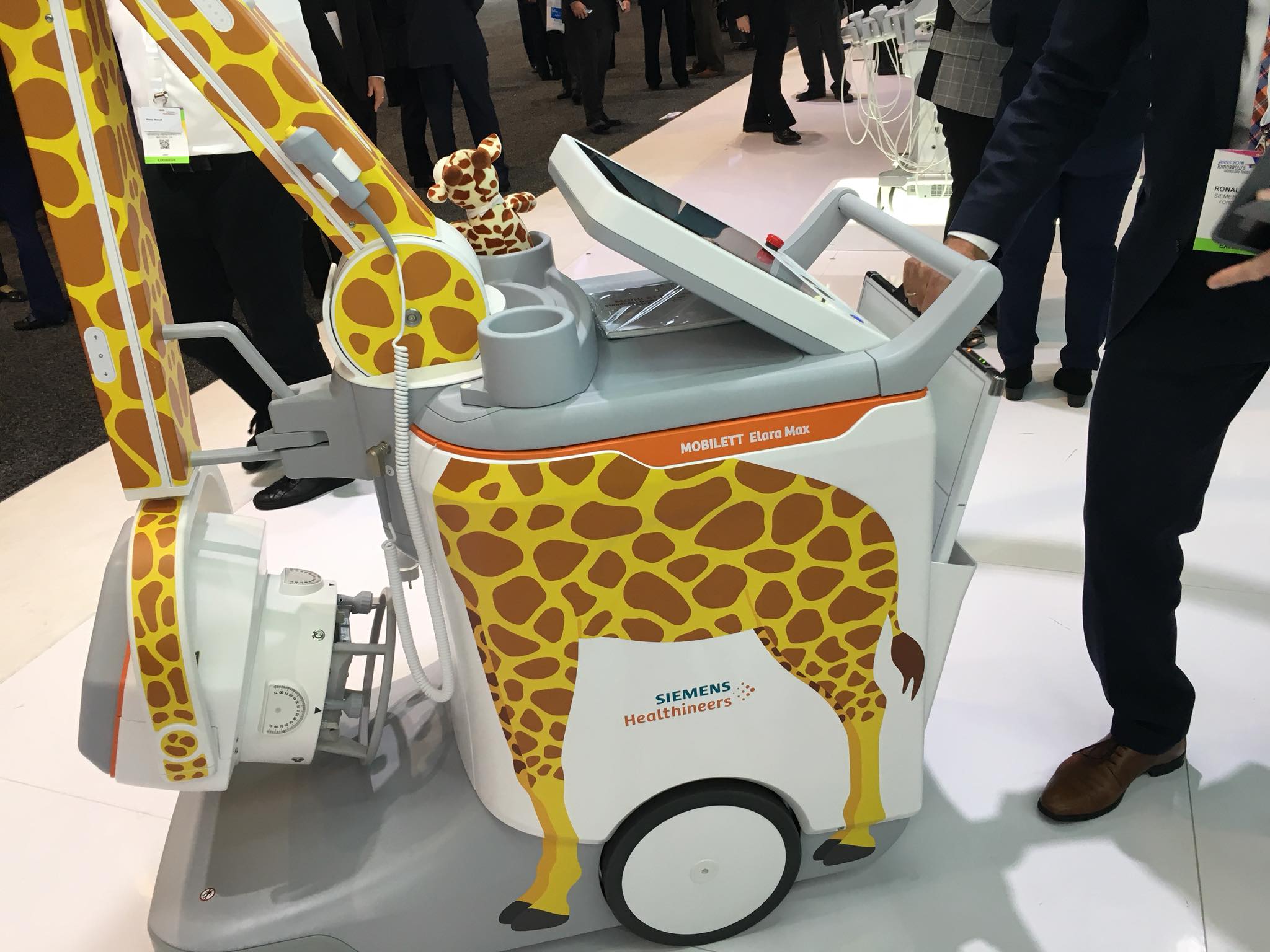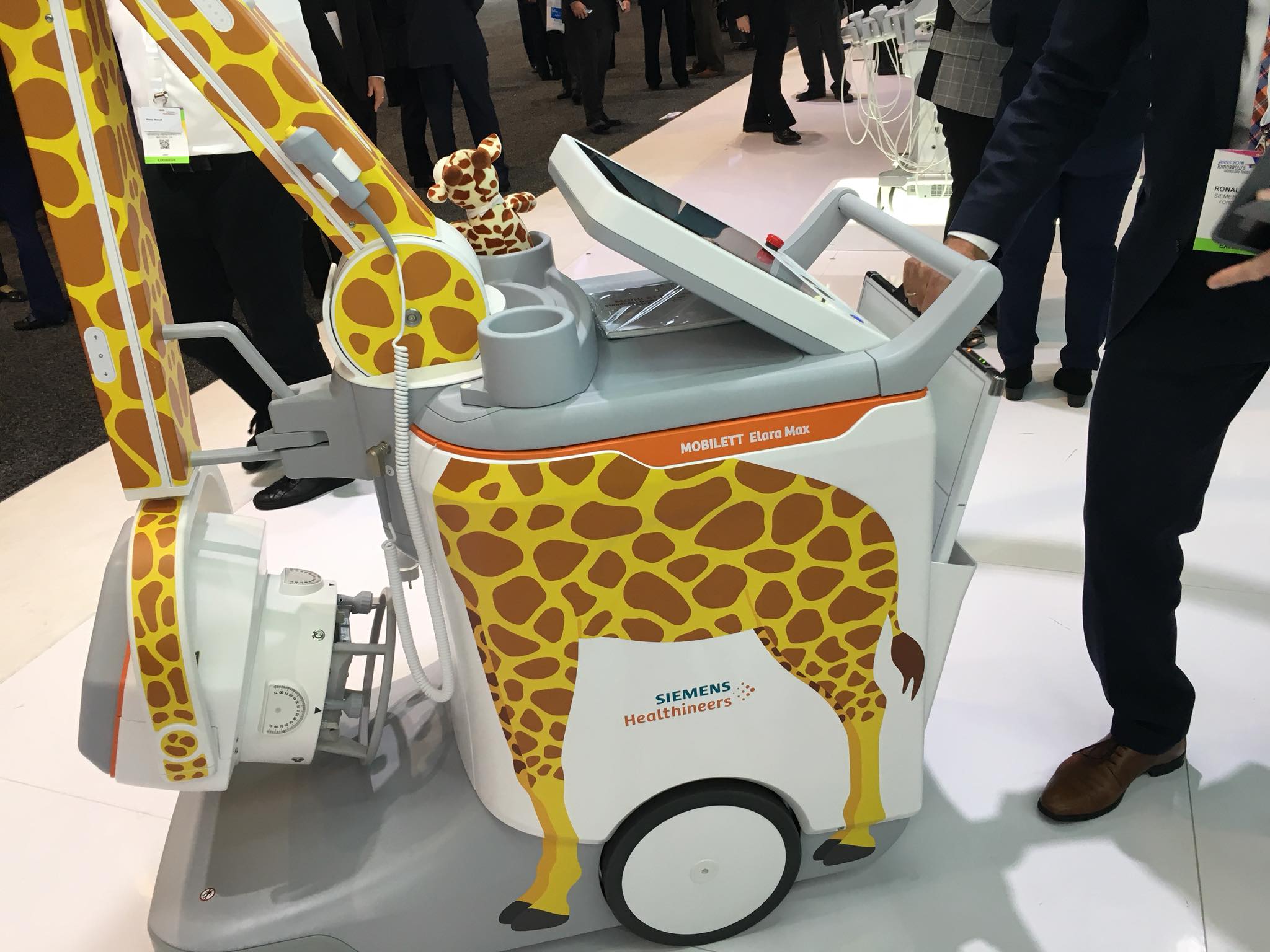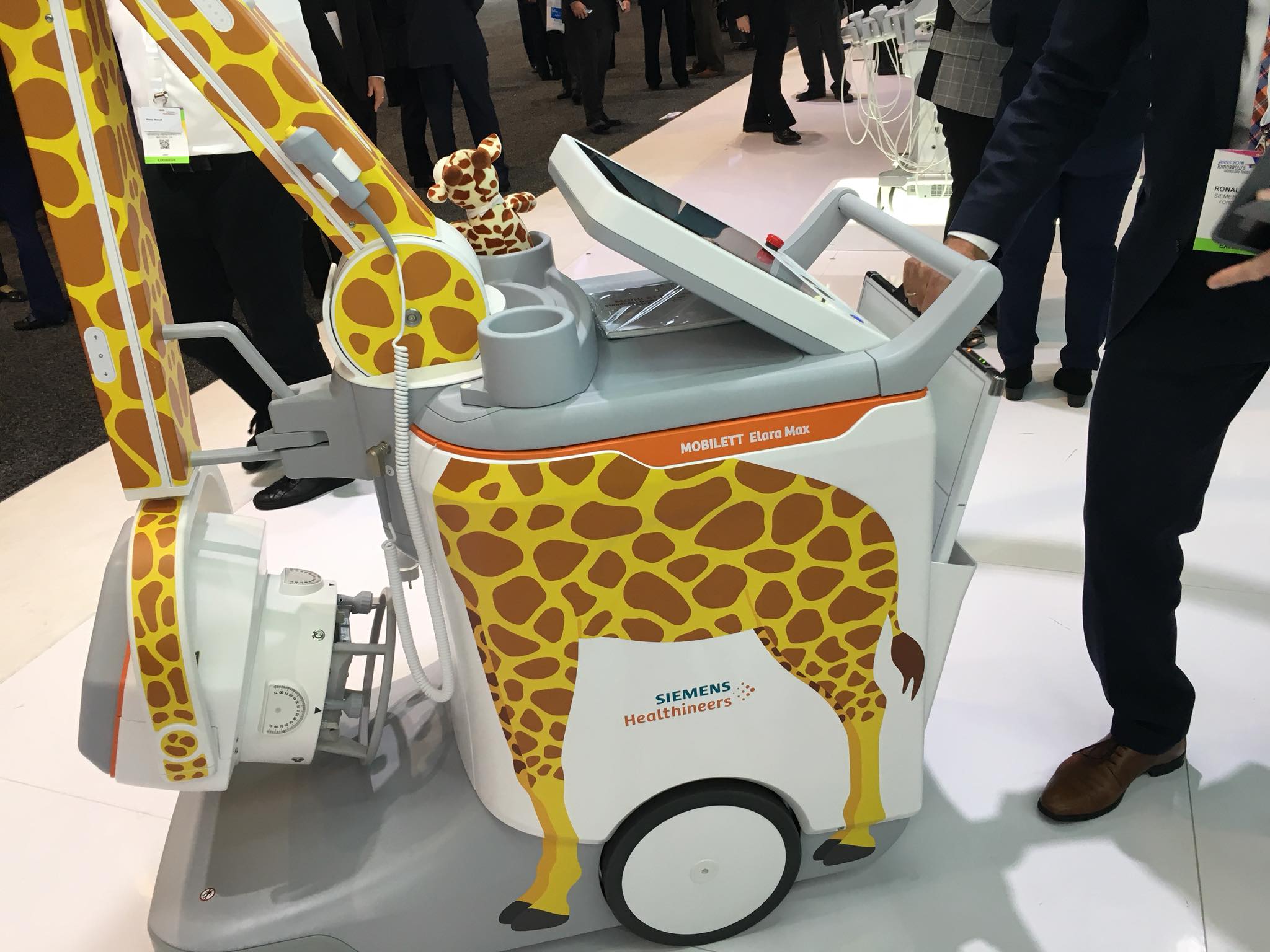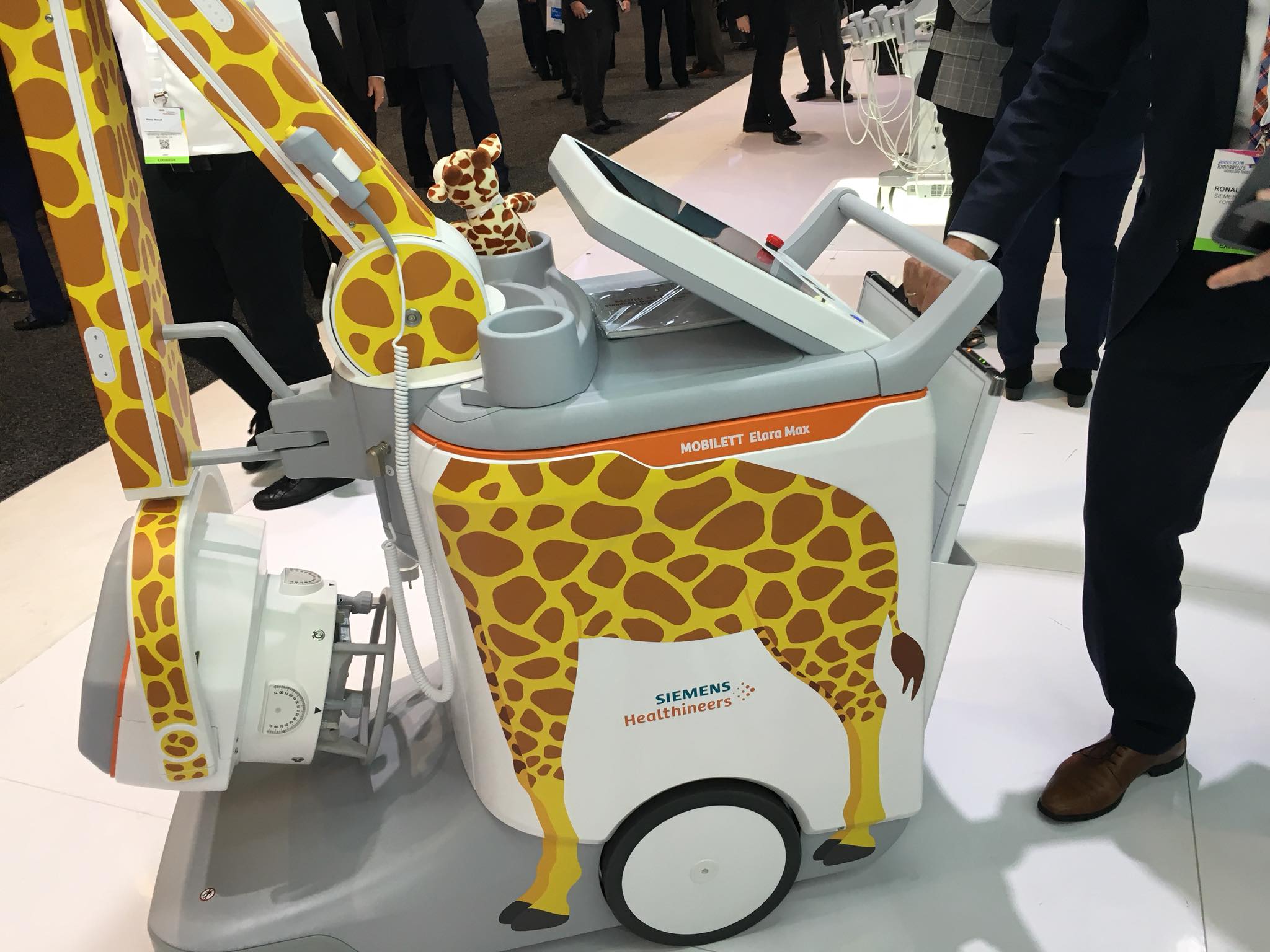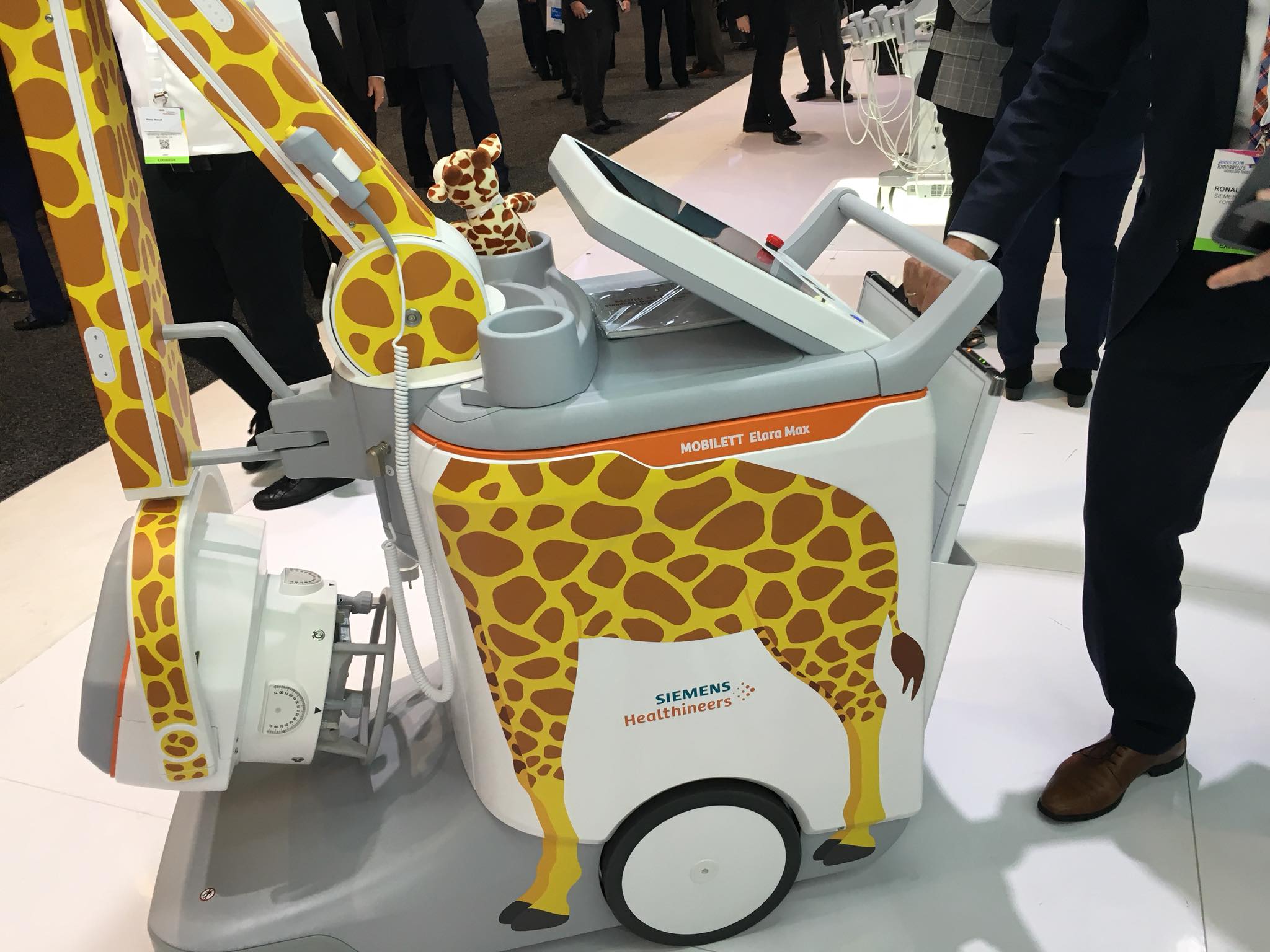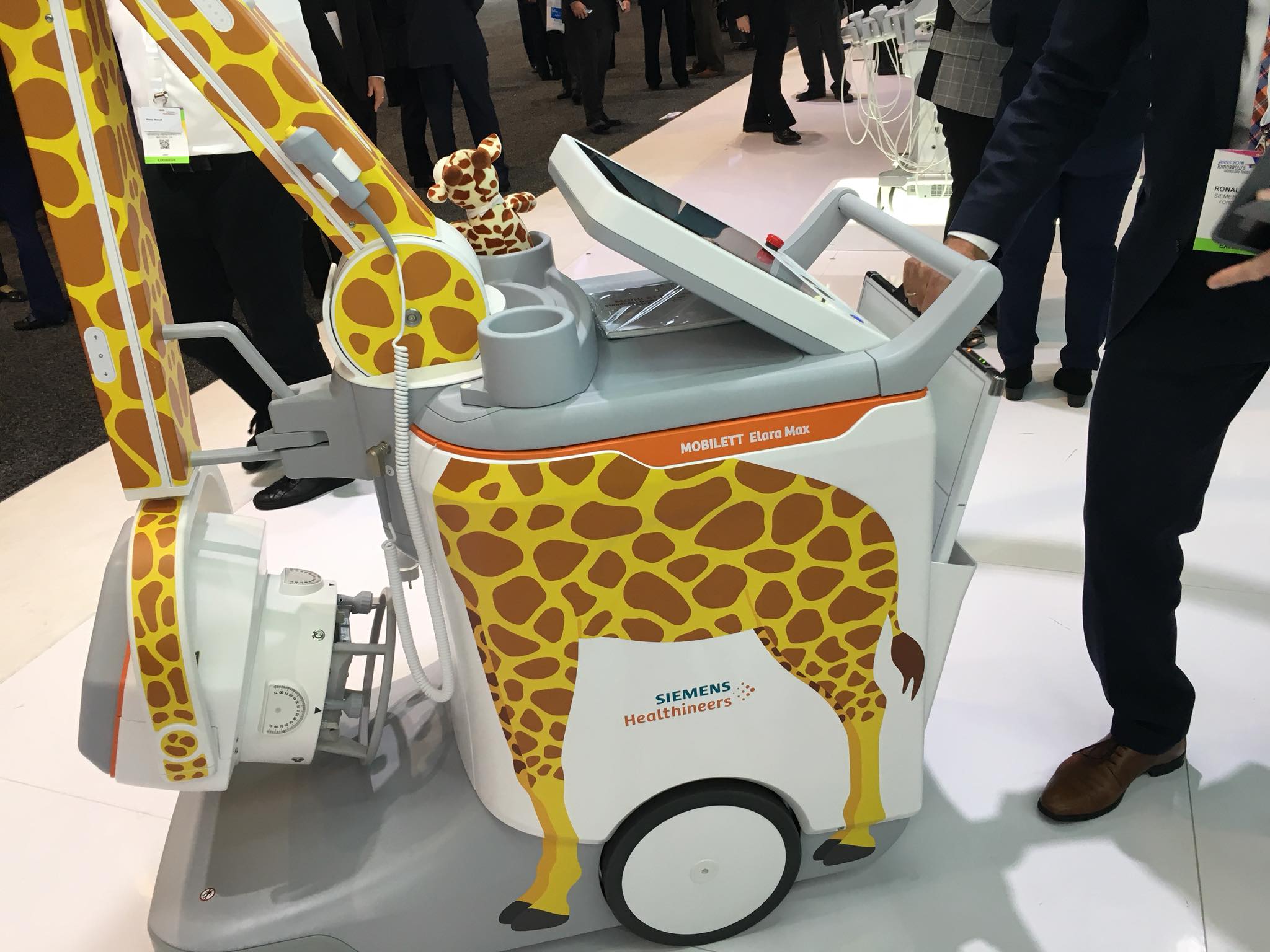 This is the newest mobile digital radiography (DR) system being introduced by Siemens Healthcare at the 2018 RSNA meeting this week. The Mobilett Elara Max was designed with infection control in mind. It has an anti microbial coating, has smooth surfaces with very small gaps and all cables are enclosed in a tunnel to make sterilization easier.
It is also one of the the first mobile DRs to have cyber security features to reduce the risk of cyber attacks against hospitals.
The system weighs 285 kilograms and is motorized.
This example has decals applied for use in pediatric departments to make the X-ray system less intimidating.